A new report published by energy think tank Ember has revealed that global power sector emissions have increased above pre-pandemic levels.
Global power sector emissions rebounded in the first half (1H) of 2021, increasing 12% from the lows seen in 1H-2020 when Covid-19 lockdowns went into effect. The emissions are now 5% above the pre-pandemic levels of 1H-2019, while electricity demand also rose 5%.
The increased global electricity demand was mostly met by wind and solar power (57%) but also by an increase in emissions-intensive coal power (43%) that caused the rise in CO2 emissions.
The Ember report comes in the wake of a recent report of the Intergovernmental Panel on Climate Change which warned that time is running out for the world to avoid the worst impacts of climate change.
The report compares the first six months of 2021 to the same period in 2019 to show for the first time how the electricity transition has changed as the world rebounds from the impact of the pandemic in 2020. For the first time, wind and solar generated over a tenth of global electricity and overtook nuclear generation.
In India, things looked better as the continued impact of the pandemic in 1H-2021 kept electricity demand muted and coal rise minimal. Electricity demand in 1H-2021 was only 3% higher than 1H 2019 levels. This is one of the lowest increases in developing Asia as pandemic restrictions continued. Almost 72% of India's increase in demand was met by growth in solar and wind, which rose by 47% and 9%, respectively.
On the negative side, however, coal generation increased by 4% to fill the remaining gap in demand and reduce hydroelectricity generation.
"Catapulting emissions in 2021 should send alarm bells across the world. We are not building back better; we are building back badly," said Dave Jones, Global Programme Lead, Ember. "A super-fast electricity transition this decade is critical to limit global heating to 1.5 degrees. The electricity transition is happening but with little urgency: emissions are going in the wrong direction."
Much of the rise in emissions resulted from massively increased demand in developing countries, particularly in Asia. In China, electricity demand rose by 14% from 1H-2019 to 1H-2021 and is approaching EU per capita levels. Only 29% of that rise in demand was met by wind and solar, while over two-thirds (68%) was met by coal power. Coal power increased by 337 TWh, more coal generation than was used by the whole of the EU in 1H-2021. China's share of global coal generation rose from 50% before the pandemic to 53%.
"Developing Asia must focus its attention on meeting all demand growth with new zero-carbon electricity as a first initial step of the region's journey towards 100% clean electricity before mid-century," said Dr. Muyi Yang, Senior Analyst – Asia, Ember. "Developing Asia can leapfrog fossils and move straight to cheap, clean renewables. But this is contingent on whether the region can further accelerate its inexorable march of clean electricity. At the same time, use electricity more efficiently."
Despite having pledged to propel their economies into a new green normal, most countries are yet to achieve a truly green recovery for their power sector. Although Norway and Russia appear in the 'green recovery' quadrant, this is due to temporary factors rather than a significant structural improvement in their electricity sector.
Many countries had a 'grey recovery,' with high electricity demand growth, which was met in part with wind and solar but also extra coal generation, leading to higher power sector CO2 emissions. Some of the 'grey recovery' countries are Mongolia, China, Bangladesh, Vietnam, Kazakhstan, Pakistan, and India.
Earlier this year, the UN Environment Program released a report that said nations must boost their efforts to adapt to the changing climate scenario to avoid dire consequences in the future.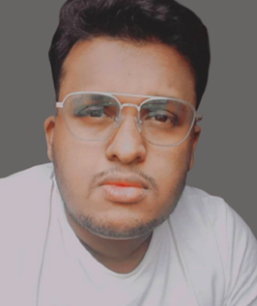 Arjun Joshi is a staff reporter at Mercom India. Before joining Mercom, he worked as a technical writer for enterprise resource software companies based in India and abroad. He holds a bachelor's degree in Journalism, Psychology, and Optional English from Garden City University, Bangalore. More articles from Arjun Joshi.