Future bids would encourage solar manufacturing using advanced and latest technology, Minister of New & Renewable Energy (MNRE), R.K. Singh, recently said.
Singh was addressing the 'India PV Edge 2020', a virtual global symposium, organized by NITI Aayog, Ministry of New & Renewable Energy (MNRE), and Invest India.
The symposium was organized to offer a platform to global cutting-edge technology providers, equipment makers, and solar manufacturers to present their technologies to the Indian stakeholders and drawing up their PV manufacturing plans to boost the 'Make in India' campaign.
The symposium was held in three parts.
Module and Cell Manufacturing
The policymakers highlighted India's strong impetus on renewable energy, the investment climate, and the country's ambition and opportunities in solar manufacturing.
According to the joint secretary of MNRE, Amitesh Kumar Sinha, to meet India's solar targets, 30 GW of modules, cells, wafers, and silicon are required. India's current module manufacturing capacity is 16 GW, of which around 9-10 GW is operational; meanwhile, India's cell manufacturing capacity is 2.5 GW.
According to Singh, the MNRE has received expressions of interest (EOI) for 20 GW for module and cell manufacturing. Additional incentives will be provided to firms using advanced solar technologies. Singh said, "India has the largest renewable energy growing capacity in the world. India had promised on the sidelines of COP-21 that by 2030, 40% of its energy capacity would be from non-fossil fuel-based sources.  We are already at 38.5%, and by 2030, 60% of our energy capacity is expected to be from non-fossil fuel sources."
Cumulative solar installed capacity in India stood at approximately 37 GW at the end of Q2 2020, according to Mercom's Q2 2020 India Solar Market Update.
He further added, "We are on our way to achieving our targets of 175 GW of renewable capacity by 2022 and 450 GW by 2030." Singh further added that the MNRE has undertaken various steps like safeguard duty, interest subvention, and approved list of models and manufacturers.
Meanwhile, the secretary of MNRE, Indu Shekhar Chaturvedi, added that the ministry is implementing several supply-side interventions including basic customs duty (BCD), a performance-linked export program, and an interest subvention plan to promote domestic manufacturing in the renewable energy sector.
He also mentioned demand-side interventions such as domestic content requirements under Pradhan Mantri Kisan Urja Suraksha evam Utthan Mahabhiyan (PM KUSUM) and rooftop program by MNRE to supplement the 'Aatmanirbhar Bharat' (self-reliant India) efforts.
The vice-chairman of NITI Aayog, Dr. Rajiv Kumar, highlighted that "India has a 31 GW demand from government-sponsored programs that require locally made solar panels and a large 300 GW target over the next ten years".
He urged the PV manufacturing industry to utilize this large demand to invest in state-of-the-art manufacturing lines and collaborate with start-ups and research institutions to continue to increase the performance of the solar panels and reduce the cost.
Meanwhile, the CEO of NITI Aayog, Amitabh Kant, urged the Indian solar industry and research labs to focus on new technologies like direct wafer manufacturing, hetero-junction, tandem cells biaxial modules.
Wafer, Cell and Module Production Equipment
In the session on wafer, cell, and module production equipment and Bill of Material (BOM) components, 21 experts from across the world gave a snapshot of the future of solar manufacturing.
According to Mercom India Research, India has approximately 15.5 GW of solar module manufacturing capacity and around 3.3 GW of solar cell manufacturing capacity as of June 2020.
Scientist and member of NITI Ayog, Dr. V.K. Saraswat, in his opening remarks, said, "Cutting-edge giga-scale solar manufacturing stands on three pillars: disruptive PV chemistries, manufacturing by custom-engineered advanced production equipment, and utilization of innovative BOM components like special glasses and coatings."
He further stressed the manufacturing industry's importance in collaborating with India's research labs to improve the products continuously. The session focused on the integration of solar technology and chemical technology.
During the session, researchers highlighted how new modules are helping in reducing the losses. One such technology in focus was a solar furnace, and researchers are seeking traction from policymakers to provide India with its first solar furnace in IIT Jodhpur.
The session also highlighted new technologies like flexible thin-film photovoltaics for an innovative solar module manufacturing process.
Investments
The session on investments brought large investors like International Finance Corporation (IFC), Goldman Sachs, Black Rock, and State Bank of India (SBI) to catalyze investment momentum in cutting edge PV technologies.
Sarwal stated that the NITI Aayog would work with the Department of Science and Technology (DST), MNRE, and international development agencies to catalyze an ecosystem of applied research, backed by international inter-institutional collaborations, with a sharp focus on academia-industry partnership. Interestingly, the Indian Space Research Organisation (ISRO) declared that they would want to collaborate with solar PV manufacturers.
During the conclave, CEO of Renew Power, Sumit Sinha, said that a $150 billion investment is needed to attain 300 GW of solar cells and module capacity by 2030 coupled with research and development to develop new tech.
Sinha said that independent power producers (IPP) need to invest in manufacturing to bring the overall solar technology cost down. He further added that operations and maintenance must be improved to increase the project's efficiency and reduce costs.
The CEO of Adani Solar, Ramesh Nair, stated that long-term policies are required for manufacturers to gain confidence. Apart from this, backend integration is also needed, including the manufacturing of polysilicon, wafers, and ingots. He added that the country should ramp up manufacturing of aluminum, glass, and EVA back sheet, which are part of the solar module production process.
Previously, Mercom analyzed the recent thrust towards manufacturing and what it entails. In another report, the role of technology and innovation in ramping up India's manufacturing base is evaluated. Read the full report here.
Image credit: Ministry of New and Renewable Energy (GODL-India) / GODL-India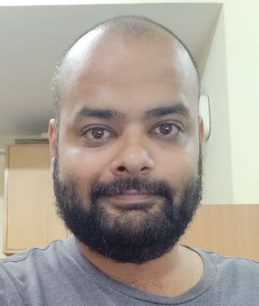 Rahul is a staff reporter at Mercom India. Before entering the world of renewables, Rahul was head of the Gujarat bureau for The Quint. He has also worked for DNA Ahmedabad and Ahmedabad Mirror. Hailing from a banking and finance background, Rahul has also worked for JP Morgan Chase and State Bank of India. More articles from Rahul Nair.