The Ministry of Heavy Industry and Public Enterprise (MHIPE) has announced that the validity of 'Faster Adoption and Manufacturing of (Hybrid) and Electric Vehicles (FAME)-II' certificates for all vehicle models (e2W, e3W, and e4W) will be one year from the date they are issued.
The certificates issued previously were valid until March 31, 2021.
The MHIPE notification says that OEMs (original equipment manufacturers) and testing agencies will have to submit revalidation certificates for all models of EVs within one month of the expiry of their validity.
Once the models are re-certified, they will be approved by the DHI (Department of Heavy Industry). Demand incentives for these models sold a year after the certification date will be applicable only if the revalidation is done within the stipulated one month.
If not revalidated within the stipulated period, the FAME-II certificate is liable for cancellation.
Earlier, FAME-II eligibility certificates were issued by testing agencies, and the approval of electric vehicles by DHI was valid up to March 31, 2021. All vehicle models approved under the program were mandated to submit revalidation certificates to be eligible for incentives.
In October last year, the government had extended the validity of the FAME-II program's second phase for all approved electric vehicle models until December 31, 2020.
The FAME II program is the expanded version of FAME India I, launched on April 1, 2015, with a total outlay of ₹8.95 billion ($126.2 million). The program is part of the National Electricity Mobility Mission Plan, which aims to provide a push for early adoption and market creation for both hybrids and EVs. The FAME program covers all vehicles – two-wheelers, three-wheelers, four-wheelers, and buses. The incentives to be provided are based on the type and make of any given vehicle.
Last year, Heavy Industries and Public Enterprises Minister Prakash Javadekar had said in the Lok Sabha that the government had provided a demand incentive of ₹950 million (~$12.9 million) towards 27,201 electric vehicles (EVs) until September 10, 2020.
The minister had added that 5,595 electric buses had been approved for several states and city transport undertakings under the FAME II program. This also includes a government incentive of ₹28 billion (~$380.5 million).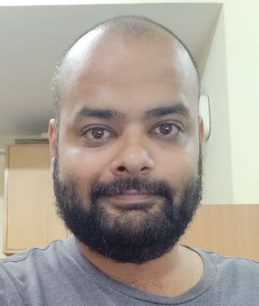 Rahul is a staff reporter at Mercom India. Before entering the world of renewables, Rahul was head of the Gujarat bureau for The Quint. He has also worked for DNA Ahmedabad and Ahmedabad Mirror. Hailing from a banking and finance background, Rahul has also worked for JP Morgan Chase and State Bank of India. More articles from Rahul Nair.