The European Commission is investing €1.8 billion (~$1.804 billion) in 17 large-scale innovative clean energy projects worldwide. The investment is part of the second call of the Commission's Innovation Fund with a 60% increase in the budget.
The 17 selected projects worldwide will bring breakthrough technologies in energy-intensive industries, hydrogen, renewable energy, carbon capture, and storage infrastructure, and manufacturing key components for energy storage and renewables.
With large-scale deployment, the potential for scalability, and cost-effectiveness, the projects with capital costs above €7.5 million (~$7.51 million) were evaluated by independent experts based on their ability to reduce greenhouse gas emissions compared to traditional technologies and to innovate beyond the state-of-art.
The projects cover a wide range of the European Union's decarbonization efforts, such as production, distribution, and use of green hydrogen, waste-to-hydrogen, offshore wind, manufacturing of photovoltaic (PV) modules, battery storage and recycling, carbon capture and storage, sustainable aviation fuels, and advanced biofuels. They have the potential to save 136 million tons of CO2 equivalent over their first ten years of operation.
The European Commission will launch the third call for large-scale projects in autumn. The funding available will be doubled to support the EU's independence from Russian fossil fuels. Up to 20 projects that are promising but not yet sufficiently mature for a grant will be pre-selected and announced in the fourth quarter of 2022.
"The Innovation Fund is an important tool to scale up innovations in renewable hydrogen and other solutions for European industry. This is a big boost for the decarbonization of energy-intensive industry in the European Union," said Frans Timmermans, Executive Vice-President, European Commission.
Last month, the EU provided £2.4 billion (~$2.405 billion) to seven European nations to modernize energy systems, reduce greenhouse gas emissions and support them in meeting their 2030 climate and energy goals. Under the program, funds will be provided for eight solar parks in Romania.
In 2021, it provided £2.9 billion ~$(2.907 billion) to support battery innovation in the battery value chain. The project will incorporate the entire battery value chain from extraction of raw materials to design and production of batteries to recycling and disposal.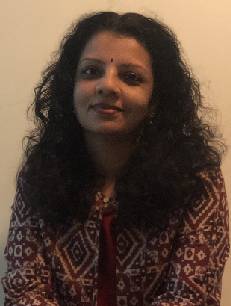 Vijayalakshmi is a staff reporter at MercomIndia.com. She has two decades of experience as an independent journalist and features writer, and her work is featured across various publications and genres such as business, food, and clean energy. More articles from Vijayalakshmi.