Defense Laboratory, a research arm of the Ministry of Defense, has issued an expression of interest to select a development cum production partner for the fabrication of flexible dye-sensitized solar cell (DSSC) modules.
The last date for the submission of bids is August 9, 2021. The bids will be opened on August 10, 2021.
The scope of work includes the development of flexible dye-sensitized solar cell modules on conducting flexible substrates.
The interested bidders also have to provide a detailed framework for fabricating flexible dye-sensitized solar cell modules, including their existing capabilities, timelines, and terms and conditions.
To participate in the bidding process, bidders must have an office or agency in India to provide quick service and support. Bidders should provide details of past supply for a similar type of work, which should be submitted with supporting documents and technical bids.
Fabrication of DSSC modules
According to the bid document, dye-sensitized solar cell modules are emerging as promising renewable energy devices as they maintain their performance even in a shaded condition, unlike traditional solar cells.
To fabricate dye-sensitized solar cell modules, different patterns like interdigitated electrode patterns will be used that provide good photon-to-electron conversion efficiency.
A wide band-gap metal-oxide material on a flexible conducting substrate will be developed to make photo-electrode of fabricated dye-sensitized solar cell modules. After this, the metal-oxide layer will be coated with electrospray technique, electrophoretic technique, or screen-printing technique and will be dye-sensitized later. While the counter-electrode requires coating of photo-catalytic layer on a flexible conducting substrate.
Titanium foil, stainless steel foil, indium tin oxide coated polyethylene terephthalate, and polyethylene naphthalene plastic substrates can be used as flexible conducting substrates.
All these materials will be assembled with electrical contacts to develop flexible dye-sensitized solar cell modules.
In January 2021, the Ministry of Defense invited expressions of interest to set up a combined ground-mounted and grid-connected floating solar project on a turnkey basis at the Cordite Factory in Aruvankadu, Tamil Nadu.
Mercom had earlier reported that the Ordnance Factory Varangaon (OFV) invited an expression of interest for solar power projects of 5 MW capacity at its site located in Jalgaon, Maharashtra. Ordnance Factory, Varangaon is a vital defense production unit of the ammunition group under the Ordnance Factory Board in Kolkata, under the Ministry of Defense.
Subscribe to Mercom's India Solar Tender Tracker or timely updates on all solar tenders issued by various agencies in India.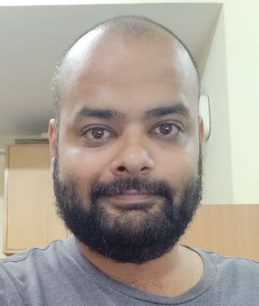 Rahul is a staff reporter at Mercom India. Before entering the world of renewables, Rahul was head of the Gujarat bureau for The Quint. He has also worked for DNA Ahmedabad and Ahmedabad Mirror. Hailing from a banking and finance background, Rahul has also worked for JP Morgan Chase and State Bank of India. More articles from Rahul Nair.