Ecoppia, a robotic cleaning solutions provider for large-scale solar installations, launched an initial public offering (IPO) on the Tel Aviv Stock Exchange (TASE).
Ecoppia secured $82.5 million from leading institutional investors with a company valuation of $300 million. During the public offer phase, demand reached $76.74 million, as the company had offered shares for just $1.5 million. During the institutional offer, Ecoppia received $144.7 million in demand but accepted only $83.3 million.
Discount Capital Underwriting, along with Barak Capital and Orion, led the initial offering.
Ecoppia offers fully autonomous, water-free robotic cleaning solutions for solar modules, ideally for large-scale solar installations located in dry and arid regions. Ecoppia said it had secured over 10 GW of new projects over the last four quarters, maintaining a compound annual growth rate (CAGR) of booking of over 200% in the past six years.
In July this year, U.S.-based investment firm, CIM Group, had invested $40 million in Ecoppia's shares, injecting $20 million directly into the company.
Ecoppia was founded in 2013 by Eran and Moshe Meller, who held 21% of its shares before the IPO. Along with the CIM Group and the Mellers, the company's primary stakeholders, before the IPO, were prominent international investors and financial institutions.
"It is expected that manual cleaning for large-scale solar sites will become irrelevant in the coming years. Ecoppia is best positioned to maintain our competitive advantage while expanding the variety of offered services to our tier-1 clients," he concluded.
Ecoppia was the top supplier of robotic cleaning systems in India as of December 2019, according to Mercom India Research's data report, India Solar Market Leaderboard 2020.
Robotic cleaning of solar panels is gaining traction in India with increasing water scarcity. Module cleaning robots eliminate the need for extensive manual labor and increase electricity generation. Most of the major developers have deployed robotic cleaning systems in large solar parks such as REWA, Bhadla, Pavagada. The Ministry of New and Renewable Energy in India has also recommended the use of robotic cleaning technology, which uses less water for cleaning solar projects.
Image credit: Ecoppia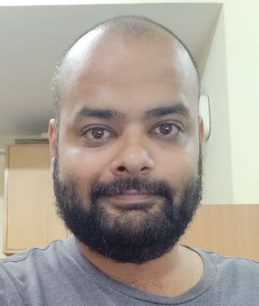 Rahul is a staff reporter at Mercom India. Before entering the world of renewables, Rahul was head of the Gujarat bureau for The Quint. He has also worked for DNA Ahmedabad and Ahmedabad Mirror. Hailing from a banking and finance background, Rahul has also worked for JP Morgan Chase and State Bank of India. More articles from Rahul Nair.