Ecoppia, a company providing automation and robotics for large-scale solar projects, has been chosen by Fortum to deploy its field-proven cleaning solutions across its solar projects in India.
Ecoppia develops fully autonomous, water-free photovoltaic solar panel cleaning solutions, and the company has bagged solar projects of a cumulative capacity of nearly 427 MW from Fortum.
According to Mercom India Solar Project Tracker, Fortum has nearly 435 MW of solar projects in operation in the country, while 250 MW is in the pipeline as of Q3 2019.
Ecoppia has partnered with Fortum to equip its projects in Pavagada and Bhadla solar parks with Ecoppia's environmentally friendly E4 solution. While Pavagada solar park is located in the state of Karnataka, Bhadla is in Rajasthan.
Last year, Mercom had reported that Karnataka Renewable Energy Development Ltd (KREDL), the nodal agency for implementing renewable policies in Karnataka, had awarded 250 MW of solar projects each to Fortum Corporation and Tata Power Renewable Energy Ltd (TPREL) which were to be developed in Pavagada solar park, located in state's Tumkur district. Fortum and Tata had quoted a tariff of ₹2.85 (~$0.042)/kWh for these projects.
Similarly, it was reported back in 2017 that Fortum had commissioned a 70 MW solar project at Bhadla Phase-II Solar Park in Rajasthan.
According to Ecoppia, it has deployed over 2 GW capacity in India, and it claims to have over 7 GW in secured projects globally.
Ecoppia's E4 is meant for fixed-tilt solar and can clean up to 1,200 modules in a single night operation. E4 uses soft microfiber and controlled airflow to move the dust particles downwards and off the panels. While moving on the panel, E4 adds no load to the panels and has been deemed safe for both the panels and the anti-reflective coating (ARC). Moreover, the E4 can clean both crystalline modules and frameless modules at Fortum's sites.
Speaking about this latest partnership, Sanjay Aggarwal, managing director, Fortum India, said, "As we in Fortum drive the change towards a cleaner world, the Ecoppia water-free solutions are a perfect fit with our strategy. Now, we will be able to provide clean energy without exhausting water resources-ensuring solar energy production is both cost-effective and truly environment-friendly. This is a natural next step towards sustainable and clean development, a joint vision shared with our partners UKCI & EAB."
Earlier this year, the Ministry of New and Renewable Energy (MNRE) had issued a letter recommending efficient utilization of water for cleaning utility-scale solar projects. The ministry had said that project developers are currently using too much water for cleaning solar modules, and they should try and minimize wastage. The ministry had also recommended the use of robotic cleaning technology, which uses less water for cleaning solar projects.
Previously, it was reported that Ecoppia had signed an agreement with SB Energy to install two thousand robots across its five project sites at the Bhadla Solar Park (Phase III & IV) in Rajasthan.
The Bhadla project is in a water-deficient region and often faces massive dust storms. This increases the panel soiling that results in reduced energy output. Hence, Ecoppia's water-free cleaning technology not only solves the water problem but also maintains the energy output.
Image credit: Ecoppia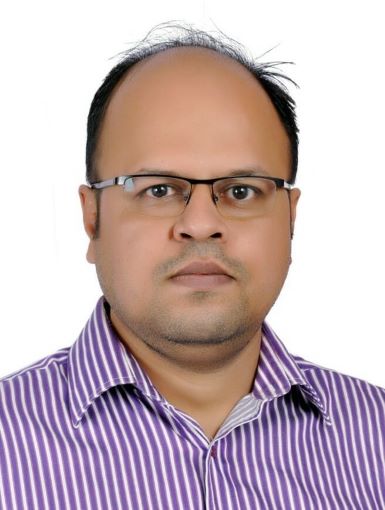 Rakesh Ranjan is a staff reporter at Mercom India. Prior to joining Mercom, he worked in many roles as a business correspondent, assistant editor, senior content writer, and sub-editor with bcfocus.com, CIOReview/Silicon India, Verbinden Communication, and Bangalore Bias. Rakesh holds a Bachelor's degree in English from Indira Gandhi National Open University (IGNOU). More articles from Rakesh Ranjan.