The Ministry of New and Renewable Energy (MNRE) has extended the time given to complete grid-connected solar projects under 'component-A' of Pradhan Mantri Kisan Urja Suraksha evam Utthaan Mahabhiyan (PM KUSUM) program until March 31, 2022.
The timeline for completion includes the extension already approved for Covid-19 related delays.
In a notification, the MNRE said that as per the PM KUSUM component-A guidelines, the timeline for completing grid-connected solar power projects is 12 months from the date of issuing the letter of award (LoA) to the farmer or developer.
However, MNRE has also observed that several challenges were faced by the farmers and developers to complete the projects on time due to the first and the second wave of the Covid-19 pandemic and decided to extend the deadline by over seven months.
The notification said that although installations under component-A are underway in a few States against LoAs issued in financial year (FY) 2020-21, in most cases, the completion of projects will take more than 12 months due to the pandemic and lack of financing.
Under Component A of the KUSUM program, renewable energy-based power plants of capacity 500 kW to 2 MW can be set up by individual farmers, groups of farmers, and panchayats on barren land.
In a move to provide the much-needed relief to renewable developers amid the second surge of the Covid-19, the MNRE, in a notification issued in June this year, had granted a 75-day extension for projects with commissioning dates between April 1 and June 15, 2021.
The Ministry had said that once the project was granted an extension, the intermediate milestones of the project would also be extended. The developer should pass on the benefits of the extended deadline to other stakeholders down the value chain, including engineering, procurement, construction contractors, material and equipment supplier, and original equipment manufacturers.
Similarly, in May this year, MNRE had issued a notification that renewable energy projects with commissioning dates on or after April 1, 2021, could claim extension on account of the second surge of the pandemic. It had, however, cautioned developers that the time extension should not be used as a ground for the termination of the power purchase agreement or claiming any increase in project cost, interest, or upward revision in tariff.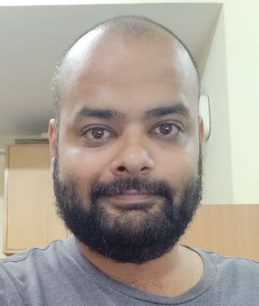 Rahul is a staff reporter at Mercom India. Before entering the world of renewables, Rahul was head of the Gujarat bureau for The Quint. He has also worked for DNA Ahmedabad and Ahmedabad Mirror. Hailing from a banking and finance background, Rahul has also worked for JP Morgan Chase and State Bank of India. More articles from Rahul Nair.