A team of researchers from the Dalhousie University, based at Halifax in Nova Scotia, Canada, received a grant of $2.9 million in funding from the Natural Sciences and Engineering Research Council (NSERC) and an additional $3.1 million from Tesla to help develop advanced batteries for electric vehicles and grid energy storage.
The research team includes Jeff Dahn, a lithium-ion battery expert who has worked with Tesla since 2016. In January 2021, the Dalhousie team expanded to include Dr. Chongyin Yang as the Tesla Canada Chair and Dr. Michael Metzger as the Herzberg-Dahn Chair.
The funding for Dr. Dahn's project is made possible through NSERC's Alliance Grant Program, and the $6 million grant is the largest alliance grant that Dalhousie University has ever received.
The major goals of the funded project include lowering the costs, increasing the lifetime and energy density, maintaining and improving the safety of batteries for electric vehicles and electrical energy storage applications, and increasing the content of sustainable materials in the batteries.
Commenting on the grant received and the scope of the study, Dr. Dahn added, "I am very grateful for this funding from NSERC and Tesla. This will allow us to solve many remaining puzzles that will help improve battery lifetime and lower cost. The students trained in this program are finding, and will continue to find, immediate employment in the advanced battery sector locally and around the world."
The partnership and project have been built upon, extended, and significantly enhanced the existing, successful NSERC/Tesla Canada Industrial Research Chair Partnership between Dalhousie University, Tesla Canada, and Tesla. The first-ever research agreement between a university and the leading American electric vehicle company was signed with Dalhousie in June 2015, and Dr. Dahn's work officially began with Tesla in 2016. The partnership has since been renewed until at least 2026.
Alice Aiken, vice president of research and innovation at Dalhousie, said, "With a distinguished career in innovative thinking, fundamental science, and strong industry partnerships, Jeff Dahn exemplifies research excellence. And we are incredibly fortunate to have two world-class scientists like Dr. Chongyin Yang and Dr. Michael Metzger, join Dalhousie University and the exclusive partnership with Tesla. Together, this dynamic team is making the kind of significant contributions in battery technologies that are moving us towards a renewable energy future."
Tesla expressed its appreciation of the talents of Dr. Dahn and his team. "We are thrilled for our work with Dalhousie, Dr. Jeff Dahn, Dr. Chongyin Yang, and Dr. Michael Metzger. We are excited and look forward to their important contributions in battery technology to help achieve our mission," the company said in a statement.
Last year, Tesla announced that it would make electric vehicle batteries with cobalt-free cathodes to make electric vehicles more affordable as cobalt is an expensive material. The company also revealed its plans to develop a 'tabless' battery that could enhance the electric vehicle's range and power.
According to Mercom Capital Group's latest report, Q1 2021 Funding and M&A Report for Storage, Grid, and Efficiency, global corporate funding for battery storage companies in Q1 2021 increased 52% with $4.7 billion compared to $3.1 billion in Q4 2020. Li-based Battery companies raised $801 million in Q1 2021, compared to $28 million in the previous.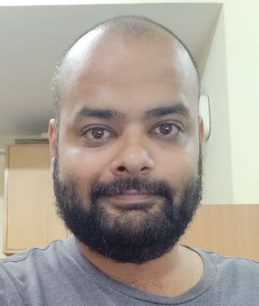 Rahul is a staff reporter at Mercom India. Before entering the world of renewables, Rahul was head of the Gujarat bureau for The Quint. He has also worked for DNA Ahmedabad and Ahmedabad Mirror. Hailing from a banking and finance background, Rahul has also worked for JP Morgan Chase and State Bank of India. More articles from Rahul Nair.