Here are some noteworthy cleantech announcements of the day from around the world:
Vancouver-headquartered Volt Energy has announced its first environmental justice and renewable energy initiative with Microsoft. Under the pact, Volt Energy will supply Microsoft with 250 MW of utility-scale solar energy. The move supports Microsoft's goal to have a 100% renewable energy supply for all its operations by 2025. The firms would also invest a portion of the revenue from the power purchase agreement in community impact funding initiatives to aid programs that bring the benefits of renewable energy closer to communities that have not been significantly included in the fold of clean energy initiatives undertaken by the private and public sectors. This initiative represents Microsoft's first utility-scale solar power purchase agreement with an African American energy solar development firm.
Energy Storage Company Cygni Energy has tied up with end-to-end electric-waste recycler and metal extraction company Attero to recycle lithium batteries. Cygni has so far powered over 75 MWh of batteries and over 10,000 electric vehicles through its lithium-ion batteries. The partnership with Attero is aimed at reusing and recycling the lithium-ion batteries after their end-of-life, ensuring sustainable handling of those materials. The move aligns with the vision of a circular economy to redefine how growth is seen. The initiative aims at reusing electric vehicles and energy storage systems to assist in the conservation of natural resources and prevent pollution. The drive also looks at cutting down on energy spent on new materials and reducing greenhouse gas emissions.
Energy company Norsk Solar has signed an agreement for 37 MW solar projects with Órigo Energia. Norsk Solar will finance, build, own, and operate the portfolio of 12 projects. The agreement underlines the interest for the Norsk Solar value proposition and the firm's position in the market. Set in Brazil, the projects have an agreement for 25 years. With an overall investment size of around NOK 250 million (~$28.12 million), the projects will be built in Minas Gerais and are expected to reach financial close after the European summer.
Designer and manufacturer of smart technologies NRG Systems has launched NRG Cloud, a platform for remotely monitoring the company's measurement solutions. Apart from improving users' access to their wind and solar resource systems, NRG Cloud features a host of data management services to simplify data retrieval and streamline storage workflows. NRG Systems, a subsidiary of ESCO Technologies, currently offers the NRG Cloud Standard Connect Package free of charge.
Japan's Sharp Corp. and Fuyo General Lease Co. have formed a joint venture in Thailand to sell solar-generated electricity to corporate clients. Under a power purchase agreement with S-Solar Generation, the newly established entity, corporate clients will have a rooftop solar system installed with zero initial investment and use solar power at a reduced rate. The new joint venture will install rooftop solar systems on customers' facilities and sell the electricity generated to the customer at a rate lower than electricity from the grid. Sharp Solar Solution will install solar panels and conduct maintenance work for the projects. This is the first time that Sharp Corp. or one of its subsidiaries has entered the business of selling power to private companies.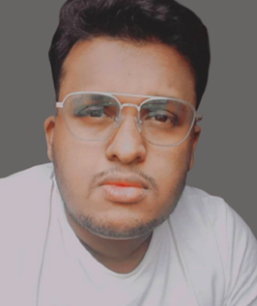 Arjun Joshi is a staff reporter at Mercom India. Before joining Mercom, he worked as a technical writer for enterprise resource software companies based in India and abroad. He holds a bachelor's degree in Journalism, Psychology, and Optional English from Garden City University, Bangalore. More articles from Arjun Joshi.