Here are some noteworthy cleantech announcements of the day from around the world:
The 45 MW hydro-floating solar hybrid project at Sirindhorn Dam by the Electricity Generation Authority of Thailand (EGAT) has begun commercial operations. The project would generate solar electricity during the day and hydropower from the dam when there is no sunlight or during peak power demand at night. The project is controlled and managed by energy management and weather forecast systems to increase the stability of the power system. EGAT plans to build a renewable energy control center that uses artificial intelligence to increase power generation efficiency. Placing solar panels on the water surface is supposed to help reduce the panels' heat, making it 10-15% more efficient than solar panels installed on land. It also reduces water evaporation in the dam by around 460,000 m3/year.
Tata Power is offering energy audit services to its commercial and industrial (C&I) customers in Mumbai. This initiative is in line with the company's commitment to conservation and efficient use of energy by its consumers. The company claims these audits have benefitted its C&I customers, such as hospitals, malls, hotels, commercial complexes, and factories, by providing them an opportunity to save up to 10%-15% on their energy bills and giving them an actionable recommendation to save up to 45 MUs.
Georgia Power has released its draft Request for Proposals (RfP) for ~1,030 MW of new utility-scale renewable resources with in-service dates in 2023 and 2024. The RfPs are the second of two utility-scale renewable solicitations from the company's 2019 Integrated Resource Plan (IRP). IRP authorized Georgia Power to procure energy from a total of 2,000 MW of utility-scale renewable resources. The company will begin accepting bids in Q1 2022. Renewable resources greater than 3 MW in size and located in the continental United States can participate in the RfPs, which seek both energy-only and renewable-coupled storage products.
QNET's philanthropic initiative, RYTHM Foundation, has partnered with the Global Himalayan Expedition to bring solar energy to remote tribal communities in Meghalaya and upgrade the healthcare infrastructure in the region. The project is expected to bring electricity to 470 villagers and solar power to a primary healthcare center serving 23,000 residents. The RYTHM Foundation has initially pledged to support the project for one year. Villagers must open a community bank account, and each household must contribute ₹100 (~$1.35) monthly to support maintenance and troubleshooting managed by a village electricity management committee.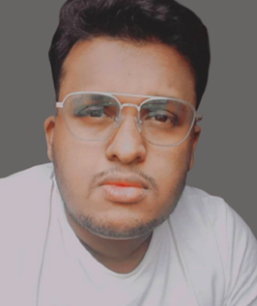 Arjun Joshi is a staff reporter at Mercom India. Before joining Mercom, he worked as a technical writer for enterprise resource software companies based in India and abroad. He holds a bachelor's degree in Journalism, Psychology, and Optional English from Garden City University, Bangalore. More articles from Arjun Joshi.