Here are some noteworthy cleantech announcements of the day from around the world:
Tata Motors has partnered with Endress+Hauser Flowtec (India) to deploy electric buses for employee transportation. Endress+Hauser Flowtec (India) is an industrial process engineering measurement instrumentation, services, and solutions provider. Tata Motors has delivered two 9-meter 34-seater AC electric buses and a DC fast charger for green employee mobility from its facility in Aurangabad, Maharashtra. The e-buses will use electricity generated by the solar panels installed at Endress+Hauser Flowtec (India)  plant, thus enabling end-to-end environment-friendly transportation.
Octopus Energy and Renewable Energy Systems announced a new partnership to invest £3 billion (~$4.11 billion) to build new green hydrogen plants across the U.K. by 2030. The partnership aims to make the most of green electrons generated in abundance on sunny and windy days by storing them as green hydrogen, helping the U.K. become more energy independent. It will work with large industrial businesses that want to be leaders in decarbonization. The partnership will support the government's ambition for a green-led recovery, creating new high-skilled jobs that contribute to leveling up and position the U.K. as a leader in low-carbon innovation.
The U.S. Department of Energy (DOE) has announced $61 million for ten pilot projects that will deploy new technology to transform homes and workplaces into energy-efficient buildings. The projects selected will further demonstrate the capabilities of grid-interactive efficient buildings (GEB) across a broader range of technologies, locations, and building types. These connected communities can interact with the electrical grid to optimize their energy consumption, substantially decreasing carbon emissions and cutting energy costs. The teams selected to manage these projects represent a cross-section of the buildings industry, including utilities, local governments, homebuilders, and end-users. Numerous projects plan to bring the economic benefits of GEBs to low-income communities that need it most.
Renewable energy company Scatec has inked an agreement with the Sovereign Fund of Egypt and Fertiglobe to develop a 50-100MW green hydrogen facility. The facility will use green hydrogen as feedstock for green ammonia production. Scatec will build, operate and majority own the facility, and a long-term off-take agreement will be entered into with Fertiglobe's subsidiary EBIC. The project will be realized in close cooperation with leading hydrogen technology providers and multilateral development institutions for financing. Engineering and development, including structuring commercial agreements for the facility, will start imminently with a target investment decision in 2022 and the start-up of the hydrogen facility by 2024.
TotalEnergies and Simply Blue Group have launched a joint venture (JV), TotalEnergies SBE US, to build floating offshore wind projects in the U.S. The JV will bring together TotalEnergies' expertise in large offshore projects, Simply Blue's floating knowledge, and a team of U.S. offshore wind specialists. TotalEnergies has over 6 GW of offshore wind in development around the globe, of which over 40% comprises floating offshore wind, including over 2 GW of floating wind projects in South Korea. Simply Blue Group has more than 3.2 GW of offshore wind in development off Ireland and the U.K.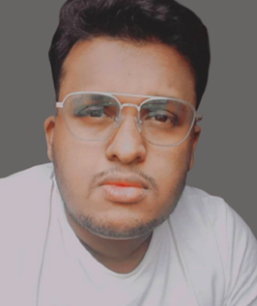 Arjun Joshi is a staff reporter at Mercom India. Before joining Mercom, he worked as a technical writer for enterprise resource software companies based in India and abroad. He holds a bachelor's degree in Journalism, Psychology, and Optional English from Garden City University, Bangalore. More articles from Arjun Joshi.