Here are some noteworthy cleantech announcements of the day from around the world:
Indian commercial vehicle manufacturer Tata Motors launched the electric version of the popular mini-truck Tata Ace called Ace Electric Vehicle (EV). The new Ace EV is a zero-emission, four-wheel small commercial vehicle suitable for a wide variety of intra-city applications. Tata Motors signed strategic deals with leading e-commerce companies and logistics service providers like Amazon, BigBasket, City Link, DOT, Flipkart, LetsTransport, MoEVing, and Yelo EV. These deals include delivery of 39,000 units of the Ace EVs and setting up dedicated EV support centers for maximum fleet uptime. Tata Motors will deploy Tata Fleet Edge, an optimal fleet management solution, and support of Tata UniEVerse, an ecosystem of relevant Tata Group companies.
AGL Energy Limited (AGL) partners with Global Infrastructure Partners as its 49% equity partner in the Energy Transition Investment Partnership (ETIP). ETIP is an innovative investment vehicle designed by AGL for Accel Energy (Accel) to develop, own, and manage an initial approximately 2.7 GW of quality renewables and low carbon firming assets. Accel and Global Infrastructure Partners intend to jointly fund $2 billion of equity to ETIP to support the development of the approximately 2.7 GW pipeline, with the remaining funding requirements to be financed by debt on a project-by-project basis. Global Infrastructure Partners will acquire 49% of the development pipeline for $94 million, including an up-front cash payment of $40 million. Accel will utilize the balance to fund its share of the ongoing investment in the development pipeline.
Baseload Power Japan, a subsidiary of Swedish financial services provider Baseload Capital, officially began its fourth geothermal power operation in Japan. Developed in partnership with Furusato Power generation and the Sansui hot spring inn, Sansui geothermal power project will produce 350 MWh annually, equivalent to the annual power consumption of roughly 100 households. The Sansui geothermal power project generates electricity by utilizing steam from an existing hot spring well to turn turbines. The electricity generated by the new plant will be sold to Kyushu Electric Power through a feed-in tariff mechanism. The surplus of hot water will be provided to the Sansui hot spring inn as bathing water for its hot spring operations.
Industrial electrolyzer manufacturer Advanced Ionics closed its initial financing of $4.2 million led by Clean Energy Ventures, a venture capital firm funding early-stage climate tech innovation. The company claims to have developed an electrolyzer that can produce hydrogen for less than $1/kg. Advanced Ionics will accelerate its product development roadmap with the funding and scale-up and implement pilot projects with customers.  The company claims its electrolyzer technology reduces costs by integrating industrial facilities and pre-existing industrial processes. According to the company, power-intensive alkaline and membrane-based electrolyzers require high electricity usage, typically above 50 kWh/kg. Advanced Ionics maintains its electrolyzers work with onsite waste and process heat supplies, reducing up to 40% of the typical electricity requirement, the dominant cost driver of green hydrogen production.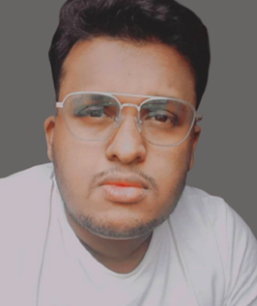 Arjun Joshi is a staff reporter at Mercom India. Before joining Mercom, he worked as a technical writer for enterprise resource software companies based in India and abroad. He holds a bachelor's degree in Journalism, Psychology, and Optional English from Garden City University, Bangalore. More articles from Arjun Joshi.