Here are some noteworthy cleantech announcements of the day from around the world:
Electric vehicle (EV) charging network company Statiq has plans to invest ₹400 million (~$5.02 million) in building EV charging infrastructure across residential and commercial projects. It will offer free hardware installation and vehicular charging for the first year to residents of the complexes. The company plans to focus on the Delhi-NCR region, followed by the metro cities, and then extend to all Indian urban regions. Each charging hub will be equipped by Statiq with two 7.7-kW type-2 connectors for the new-age 4W passenger vehicles and two 3.3-kW smart sockets to be used by all EVs. The company aims to add over 20,000 new EV chargers to its network before the end of this year.
Jash Energy, Arctech's first joint venture manufacturing base in India, announced its inauguration in Gujarat. The manufacturing base with a 3 GW annual capacity is the country's first manufacturing base dedicated to solar trackers. Located over 16 acres, the new factory is modeled after Arctech's existing Chinese manufacturing base in both the automatic production line and world-class manufacturing management system. Jash Energy will have easy access from the Mundra port to Western, Middle East, and African markets.
Delhi-based Vecmocon Technologies developed a vehicle intelligence system with critical battery data collection and monitoring, such as cell voltages, temperature, and the battery's current health. Vecmocon, incubated at FITT-IIT Delhi, with seed support from the Department of Science and Technology, also provides solutions for intelligent vehicles, including keyless entry, preventive and predictive maintenance, user-adaptive algorithms, remote diagnostics, and fleet management. It can cater to the EV ecosystem, such as motor power controllers, battery management systems, vehicle intelligence modules, and cloud connectivity with specialized components for high-performance vehicles. Vecmocon provides battery packs with all thermal and structural considerations, battery management systems, and Machine Learning algorithms for battery management design.
The Illawarra Renewable Energy Zone (REZ) has attracted $43 billion worth of potential investments in response to a call for expressions of interest for large-scale energy and green manufacturing projects. Minister for Energy Matt Kean said 44 projects were registered – including offshore and onshore wind, solar, energy storage, pumped hydro, green hydrogen, and green steel – potentially delivering 17 GW of generation and storage capacity. The proposals include five large-scale solar projects, 16 energy storage projects, 11 batteries, four pumped-hydro projects, four pumped hydro projects, and two hydrogen electricity generation projects. Investors have also proposed three new load projects, including green steel manufacturing.
Ingka Investments, the investment arm of Ingka Group, acquired a 49% share in three offshore wind development projects in Sweden. The projects have the potential to reach a total installed capacity of 9 GW. The acquisition price is €58 million (~$58.13 million). The three wind power projects are Galatea-Galene in Kattegat, Triton in the Baltic Sea south of Sweden, and Aurora between the islands Öland and Gotland. The projects have the potential to produce up to 38 TWh. Ingka Investments has committed to expanding its investments in renewable energy to €6.5 billion (~$6.51 billion) as the next step towards 100% renewable energy across the value chain. The aim is to produce 15TWh and support the group's climate footprint reduction with 6 million tons of CO2 compared to the baseline in its fiscal year 2016. This is the second offshore wind investment for Ingka Investments.
Coca-Cola Europacific Partners inked an eight-year deal with Australia's Alinta Energy to procure electricity from a 214-MW wind farm in Western Australia. The power purchase agreement covers the purchase of large-scale generation certificates and around 13,000 MWh of renewable electricity annually. The supplies will come from its co-owned Yandin wind farm. The agreement will propel its ambition to achieve net zero by 2040 for direct emissions. CCEP is working towards 100% renewable electricity across its operations as part of this target by 2025. The long-term agreement will commence on January 1, 2023.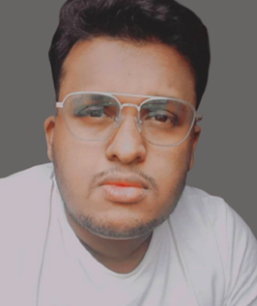 Arjun Joshi is a staff reporter at Mercom India. Before joining Mercom, he worked as a technical writer for enterprise resource software companies based in India and abroad. He holds a bachelor's degree in Journalism, Psychology, and Optional English from Garden City University, Bangalore. More articles from Arjun Joshi.