Here are some noteworthy cleantech announcements of the day from around the world:
Chlor-Alkali manufacturer Meghmani Finechem inked agreements with Renew Green Energy Solutions to set up an 18.34 MW wind-solar hybrid power project in Gujarat. The collaboration marks the entry of Meghmani Finechem into the renewable energy space. Meghmani Finechem has executed an energy subscription agreement and share subscription and shareholder agreement for putting up the wind-solar hybrid power project under a special purpose vehicle with Renew Green Energy Solutions. Meghmani Finechem will hold a 26% stake in the SPV for a contribution of ₹205.40 million (~$2.64 million), and ReNew Green Energy Solutions will contribute ₹584.60 million (~$7.53 million) for the rest 74% stake. The project is expected to be commissioned in the third quarter of the financial year 2022-23. The power generated from the project will be supplied exclusively to Meghmani Finechem under the captive arrangement for 25 years.
Global Energy Monitor, a network of researchers seeking to develop collaborative informational resources on fossil fuel impacts and alternatives, has designed a Global Solar Power Tracker. The tracker provides information on solar farm phases of 20 MW and above globally and 10 MW and above in Arabic-speaking countries. The Global Solar Power Tracker catalogs every solar farm phase at these capacity thresholds of any status, including operating, announced, under development, under construction, shelved, canceled, mothballed, or retired. It has tracked over 9,331 solar farms across 148 countries. The tracking tool provides search results by project name, start-up year, operator, owner, country, capacity, and project status. Currently, it includes 9,331 solar projects with a combined capacity of 290 GW across 148 countries. It also includes potential projects, bringing the aggregate total to 652 GW.
British independent energy company Savannah Energy signed an agreement with the Ministry of Petroleum and Energy of the Republic of Chad to develop up to 500 MW of renewable energy projects. The projects will supply electricity to the Doba Oil Project, Moundou and Doba's towns in Southern Chad, and the capital city, N'Djamena. Savannah has agreed to develop a 300 MW photovoltaic solar farm and battery energy storage system in Komé, Southern Chad. The expected tariff for the electricity generated from this project is significantly less than paid for the current hydrocarbon-based power generation in the region. At 300 MW, the Centrale Solaire de Komé would be the largest solar project in sub-Saharan Africa and the largest battery storage project in Africa. Project sanction for the Centrale Solaire de Komé is expected in 2023, with the first power generation in 2025.
Solar module manufacturer Canadian Solar announced its wholly-owned subsidiary Recurrent Energy completed the construction of a 100 MW renewable solar power project near Ruleville in the Mississippi Delta. The Sunflower Solar Station is the largest solar installation in Mississippi and provides enough energy to power 16,000 homes. Recurrent Energy developed and built the Sunflower Solar Station for Entergy Mississippi, which will own it for the facility's life. The Sunflower project is one of the first utility-scale solar projects to be constructed under a Build Transfer Agreement (BTA) in the United States. Recurrent Energy signed a BTA with Entergy Mississippi in 2018, designating the regulated utility to own the Sunflower project when it reached commercial operation. The renewable energy project sits on approximately 1,000 acres in Sunflower County and connects to Entergy's transmission grid in Ruleville. The project is a single-axis tracking photovoltaic power generator with 272,000 modules.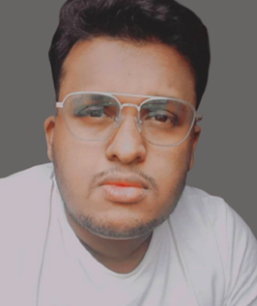 Arjun Joshi is a staff reporter at Mercom India. Before joining Mercom, he worked as a technical writer for enterprise resource software companies based in India and abroad. He holds a bachelor's degree in Journalism, Psychology, and Optional English from Garden City University, Bangalore. More articles from Arjun Joshi.