Here are some noteworthy cleantech announcements of the day from around the world:
REC Limited, a public infrastructure finance company in India's power sector, has priced $400 million through 2.75% Regulation S Notes due 2027 on July 6, 2021. The move has been materialized under its $7 billion Global Medium Term Note Program (the 'Notes') in compliance with Regulation 30 of SEBI (LODR) Regulations, 2015, the company notified in a BSE filing. The Notes will mature on January 13, 2027, with all principal and interest payments being made in U.S. dollars. The Notes represent direct, unconditional, and unsecured obligations of the issuer and will rank pari passu among themselves and all other unsecured obligations of the issuer.
Sports carmaker Porsche aims to be carbon-neutral across its entire value chain by 2030. Due to increasing vehicles, the firm's supply chain's total greenhouse gas emission is said to rise to around 40% by 2030 from the current 20%. The firm aims to tackle the crisis by ensuring its supply chain only opts for renewable energy sources. Porsche is calling for its around 1,300 series suppliers to use exclusively renewable energy in the manufacture of Porsche components as of July. Suppliers not switching to certified green energy will be dropped from the firm's contract list.
German investor and leading project developer SVEVIND Energy GmbH has signed a memorandum of understanding with Kazakhstan's Mangystau district to develop large green hydrogen facilities. The wind and solar resources available in the Mangystau region will be utilized to produce the hydrogen at the facility. Under the pact, SVEVIND plans to install 30 GW wind and solar farms in this region to feed electrolyzers with a capacity of about 20 GW to produce green hydrogen. The green hydrogen would either be exported to the Eurasian markets or used locally to produce high-value green products like ammonia, steel, or aluminum.'
Tata Power Delhi Distribution Limited (TPDDL), a joint venture of Tata Power and the Government of National Capital Territory of Delhi, has entered into a partnership with AutoGrid, an artificial intelligence-based energy management solutions provider. The firms have launched a collaborative behavioral demand response program for TPDDL's residential consumers to reduce peak energy demand and network capital costs. The program will help consumers understand their consumption patterns and evaluate the effectiveness of the demand response program. The project will be initiated for three months with 4,000 residential consumers with smart meter connections in the first phase. Based on the pilot program's success, the company will extend it in a phased manner in other areas.
North American electric vehicle supply equipment (EVSE) provider SemaConnect expands its presence in the Indian market with its SemaConnect Partner Program. The initiative is expected to enable small and medium-sized businesses skilled in electrical equipment sales, installation, and support to foray into the high-growth EVSE industry. A new entrant in the Indian EV charging ecosystem, SemaConnect has since a decade installed over 14,000 charging stations in North America, while its IT development, R&D, and manufacturing are based out of India.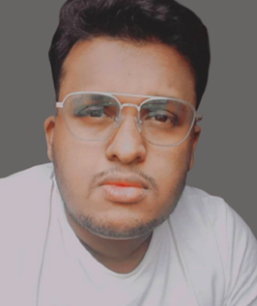 Arjun Joshi is a staff reporter at Mercom India. Before joining Mercom, he worked as a technical writer for enterprise resource software companies based in India and abroad. He holds a bachelor's degree in Journalism, Psychology, and Optional English from Garden City University, Bangalore. More articles from Arjun Joshi.