Here are some noteworthy cleantech announcements of the day from around the world:
REC Power Development and Consultancy (RECPDCL) handed over a project-specific Special Purpose Vehicle formed to construct Neemuch Transmission to Power Grid Corporation of India. PowerGrid emerged as the successful bidder of the inter-state transmission (ISTS) project of the Ministry of Power, where RECPDCL was the bid process coordinator. The work involves the establishment of a 2X500 MVA, 400/220 kV pooling station at Neemuch and around 277 km of 400 kV double circuit transmission lines. The ISTS project is to evacuate 1 GW of power from Neemuch solar energy zone. The ISTS project would establish the Chittorgarh – Neemuch – Mandsaur 400 kV D/c inter-regional corridor which would facilitate the distribution of renewable power from Rajasthan during the high renewable energy generation scenario. The project is targeted for implementation in 18 months.
Avaada Group signed a Memorandum of Understanding with Rajasthan's Department of Industries and Commerce to set up a green ammonia facility and a renewable energy power project in Kota, Rajasthan. The MoU, signed at the Investment Rajasthan Summit in New Delhi, proposes an investment of ₹400 billion (~$5 billion) while providing direct employment opportunities to about 3,500 people and indirect jobs to over 10,500 people.
The Joint Electricity Regulatory Commission for the State of Goa and Union Territories has announced that the (Terms and Conditions for Tariff determination from Renewable Energy Sources) Regulations 2019 has been extended for one year up to July 23, 2023, or until the notification of the new regulations, whichever is earlier.
Green Hydrogen International has announced its second giga-scale green hydrogen development in Nova Scotia, Canada.  The project centers on a series of hydrogen storage facilities the company plans in the salt formations beneath the province.  Underground salt storage is a critical lynchpin of large-scale green hydrogen production, allowing for significantly lower production costs and the ability to guarantee delivery to customers. When fully expanded to 500 GW in size, Spirit of Scotia will be able to produce over 43 billion kg of H2 per year, equivalent to over 450 TWh of energy. This could power 73% of Germany's electricity needs and is comparable in energy terms to the amount Qatar exports in natural gas every year.
Linde announced the inauguration of its hydrogen refueling system for passenger trains in Bremervörde, Germany. Linde's hydrogen refueling system, which it built, owns, and operates, will refuel 14 hydrogen-powered passenger trains, enabling each train to run for 1,000 km emission-free on a single refueling. It has a total capacity of around 1,600 kg of hydrogen per day, making it one of the largest hydrogen refueling systems ever built. Linde's future-ready hydrogen refueling system has been designed and constructed with the ability to integrate future on-site green hydrogen generation. The new hydrogen trains will replace existing diesel-powered trains.
Everfuel A/S has announced its plan to build a hydrogen hub in Holstebro, Denmark, to support regional energy transition and accelerate the scale-up of green hydrogen as a zero-emission fuel for industry and mobility. The hub will be developed in two phases in collaboration with industry and mobility partners, aiming to establish a safe, reliable, and efficient local supply of clean energy. In phase one, the hub partners will explore the production of e-methane and the use of hydrogen in industrial gas burners to produce e-methane at local biogas facilities and start testing hydrogen in the current natural gas pipelines. Phase one is expected to be commissioned in 2023. In phase two, Everfuel intends to build a 100 MW electrolyzer, a hydrogen terminal, a distribution center, and a hydrogen refueling station for both heavy-duty and passenger vehicles. The location has already been secured for the electrolysis facility, and the development is planned to commence in 2025. The green hydrogen produced in the second phase will phase out fossil fuels by replacing natural gas in selected industrial processes.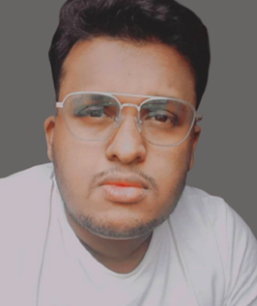 Arjun Joshi is a staff reporter at Mercom India. Before joining Mercom, he worked as a technical writer for enterprise resource software companies based in India and abroad. He holds a bachelor's degree in Journalism, Psychology, and Optional English from Garden City University, Bangalore. More articles from Arjun Joshi.