Here are some noteworthy cleantech announcements of the day from around the world:
Nissan has unveiled its plan to transform its flagship Sunderland manufacturing facility into a £1 billion (~$1.37 billion) new-generation all-electric vehicle (EV) and gigafactory for EV batteries. The shift from petrol and diesel through the initiative is expected to generate 6,000 new jobs at the firm and among suppliers. The company aims to build ten solar farms to power the project to achieve carbon neutrality by 2040. An increase in production at the plant is expected to generate 1,650 new jobs and support thousands more in the U.K. supply chain.
London-based impact investor CDC Group has invested $50 million in ACWA Power's 100 MW Redstone solar project in South Africa. AfDB, FMO, DEG, and DBSA will fund the project that aims to supply 200,000 South African households with clean energy and cut down 480,000 tons of carbon per year. The project has a 12-hour full-load energy storage capacity which allows for the storage of heat energy harvested from the sun to provide energy supply during peak demand periods and help prevent power interruptions and load shedding.
The Competition Commission of India has approved the acquisition of SB Energy Holding Limited by Adani Green Energy Limited (AGEL). Adani Green Energy had signed a share purchase agreement to acquire a 100% stake in SB Energy India from Soft Bank Group (80%) and Bharti Group (20%) in May 2021. The transaction is one of the largest acquisitions in the renewable energy sector in India. The transaction values SB Energy India at an enterprise valuation of about $3.5 billion (~₹260 billion). SB Energy India has a total renewable portfolio of 4,954 MW spread across four states in India.
Blackstone Technology GmbH, a subsidiary of the Swiss holding company Blackstone Resources AG, has announced ramping up its manufacturing capacity tenfold to 500 MWh by 2022. The lithium-ion batteries, containing 3D-printed battery electrodes, are manufactured at Blackstone's Döbeln site in Saxony. The company recently had signed a letter of intent with Triathlon Batteries GmbH, a German manufacturer of battery systems for industrial trucks, to supply 3D printed batteries.
Zimbabwe Energy Regulatory Authority (ZERA) has announced seven new solar photovoltaic projects with a combined capacity of 66.6 MW. The projects under construction are a 5 MW Wartrail power plant in Bulilimamangwe, a 5 MW project in Hwange, a 20 MW solar array in Seke, a 25 MW Chidobe-Mizpah project in Hwange, a 5 MW Guruve Solar Park in Guruve district,  and an off-grid, 0.5 MW hybrid solar-diesel project in Mashonaland East province. Six of the projects have signed power purchase agreements with a power utility, while the seventh is under development.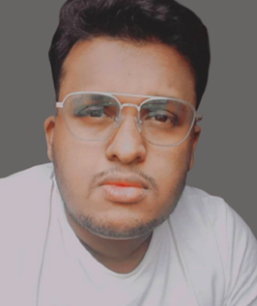 Arjun Joshi is a staff reporter at Mercom India. Before joining Mercom, he worked as a technical writer for enterprise resource software companies based in India and abroad. He holds a bachelor's degree in Journalism, Psychology, and Optional English from Garden City University, Bangalore. More articles from Arjun Joshi.