Here are some noteworthy cleantech announcements of the day from around the world:
The Ministry of New and Renewable Energy (MNRE) has issued an updated list of models and module manufacturers under the Approved List of Models and Manufacturers (ALMM) order. Jakson Engineers Limited, Patanjali Renewable Energy, and Central Electronics Limited are the new entrants. Only the models and manufacturers included in the list will be eligible for government or government-assisted projects in the country, including the projects for the sale of electricity to the government under the guidelines laid down by the central government.
Chinese solar photovoltaic module manufacturer Risen Energy has announced the expansion of its ten-year renewable power purchase agreement (PPA) for Merredin Solar Farm. The PPA expansion from 20 MW to 50 MW is expected to reduce the Scope 2 emissions of BHP Nickel West's Kalgoorlie Smelter by 30%. An initial 20 MW will be directed to BHP Nickel West's Kwinana Refinery. It will cover up to 50% of its electricity use with solar power generated by Risen Energy's Merredin Solar farm.
The UK government has published its Hydrogen Strategy, confirming its commitment to reach 5 GW of installed low carbon hydrogen capacity by 2030. The Hydrogen Strategy lays out the foundation for working with industry to meet the 5 GW target, replacing natural gas in powering around three million UK homes a year, decarbonizing heavy transport and industry. A UK-wide hydrogen economy could be worth £900 million (~$1.24 billion) and create over 9,000 jobs by 2030, potentially rising to 100,000 jobs and worth up to £13 billion (~$18 billion) by 2050.
Low Carbon has completed the acquisition of the 30MW Morknasskogen wind project in Finland. The five-turbine facility forms part of Low Carbon's renewables pipeline of more than 120 MW being developed in the country. Morknasskogen is located near the city of Vaasa on the west coast of Finland. Construction is expected to start in early 2022. The wind farm will have a production capacity of approximately 100 GWh per annum, capable of powering more than 30,600 homes, offsetting more than 24,700 tons of CO2.
Bluefield Solar has closed the acquisition of a ready-to-build 45 MWp solar asset and co-located 25 MW battery project for approximately £5 million (~$6.92 million) from EQUANS. The project is in northeast Lincolnshire, and construction is expected to begin next year. Yelvertoft, a 50MWp solar project developed through the company's proprietary pipeline, is also expected to begin construction at the same time. The company has also purchased an operating portfolio of 109 small-scale onshore wind turbines for approximately £63 million (~$90 million).
HDFC has announced the introduction of 'Green & Sustainable Deposits' to safeguard the environment from climate change. These fixed deposits will be directed towards the financing of green and sustainable housing credit solutions and services. The instrument will be for 36-120 months. Indian residents and NRIs can invest in this instrument that will offer interest rates up to 6.55% per annum. Senior citizens will be eligible for an additional 0.25% per annum on deposits up to ₹20 million (~$0.27 million). Additional return on investment of 0.10% per annum will be applicable on these deposits up to ₹5 million (~$67,396) per calendar month per customer if placed or renewed through the bank's online platform.
Tata Motors has delivered 10 Nexon EVs to the Gujarat government as part of the EESL deal. The new fleet of EVs will be used by senior government officials associated with the Statue of Unity, located in Gujarat. The vehicles were handed over to the state government on India's 75th Independence Day. The Nexon EV, an SUV, delivers long range on a single charge with zero emissions. It is equipped with a 129 PS permanent-magnet AC motor, powered by a 30.2 kWh lithium-ion battery.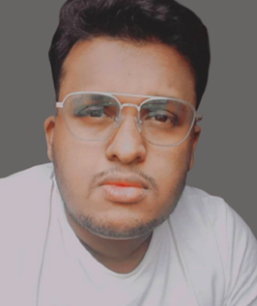 Arjun Joshi is a staff reporter at Mercom India. Before joining Mercom, he worked as a technical writer for enterprise resource software companies based in India and abroad. He holds a bachelor's degree in Journalism, Psychology, and Optional English from Garden City University, Bangalore. More articles from Arjun Joshi.