Here are some noteworthy cleantech announcements of the day from around the world:
In a recent notification, the Ministry of New and Renewable Energy (MNRE) reiterated the inclusion of renewable project development as a part of corporate social responsibility (CSR) activity. The Companies Act, 2013, Schedule VII mentions an illustrative list of activities that companies can undertake under their CSR policies. The list also includes ensuring environmental sustainability, ecological balance, protection of flora and fauna, animal welfare, agroforestry, conservation of natural resources, and maintaining the quality of soil, air, and water, including contribution to the Clean Ganga Fund set-up by the central government for rejuvenation of river Ganga. The Ministry of Corporate Affairs has also clarified that CSR activities enumerated in Schedule VII of the Act and that "Renewable Energy Projects" must be covered under item no. (iv) of Schedule VII.
The California Independent System Operator (ISO) Board of Governors approved the 2021-2022 10-Year Transmission Plan worth $2.9 billion. The plan identified 23 projects for system expansions, upgrades, and reinforcements to boost grid resiliency during the state's electrification push and ongoing transition to carbon-free resources. The increase is attributed to a rapid acceleration required for new generations driven by the state's goals of getting all electricity from carbon-free resources by 2045 and further electrifying the transportation, industrial, and residential sectors. The plan is based on an intermediate level of about 2,700 MW of new resources per year.
Automaker Stellantis N V and LG Energy Solution executed binding, definitive agreements to establish large-scale, domestic, electric vehicle battery manufacturing facility in Canada. The joint venture company will invest over C$5 billion (~$4.1 billion) in establishing operations, including an all-new battery manufacturing facility located in Windsor, Ontario, Canada. Plant construction activities are scheduled to begin later this year, with production operations planned to launch in the first quarter of 2024. The facility aims to have more than 45 GWh annual production capacity. The joint venture company will produce lithium-ion battery cells and modules to meet a significant portion of Stellantis' vehicle production requirements in North America.
The World Bank provided Serbia a $50 million loan to support the country's shift to environment-friendly energy sources. Under the project, named Scaling Up Residential Clean Energy (SURCE), Serbian citizens will be provided with cleaner and more efficient heating solutions and rooftop solar photovoltaic systems. Some 25,000 households are expected to directly benefit from the project, while the solar installations are expected to increase Serbia's installed renewable energy capacity by 4 MW. The project is designed to lead to energy savings, increased comfort, and warmer homes for residents through investments in clean and efficient heating solutions and rooftop solar photovoltaic systems, shifting away from air-polluting fossil fuels that dominate Serbia's energy mix.
Pure play sustainability consultancy ERM and Source Energie team up to develop floating wind sites in the Celtic Sea that produce green hydrogen. The technology combines electrolysis, desalination, and hydrogen production on a floating wind platform. The hydrogen generated will be sent to the coast through a pipeline. The first project under development, named Dylan and located 60 km off Pembrokeshire, is targeted for deployment in 2027 or 2028. It could be expanded to over 2 GW in the future, which would deliver enough hydrogen to heat around one million homes. The Welsh Government Smart Living Initiative supports the project. As part of its commitment to net zero and the Wales Hydrogen Pathway, the Welsh Government has funded phase 1 and phase 2 studies to explore the suitability of the Celtic Sea to combine offshore floating wind and hydrogen production.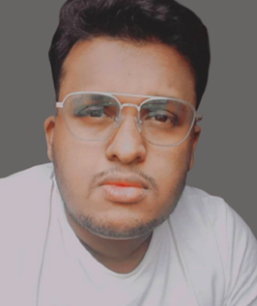 Arjun Joshi is a staff reporter at Mercom India. Before joining Mercom, he worked as a technical writer for enterprise resource software companies based in India and abroad. He holds a bachelor's degree in Journalism, Psychology, and Optional English from Garden City University, Bangalore. More articles from Arjun Joshi.