Here are some noteworthy cleantech announcements of the day from around the world:
Karnataka government has proposed the construction of a 2 GW underground electricity storage center in the Sharavathi basin at an estimated cost of ₹53.91 billion in the recently announced state budget. The government is planning 64 new substations by the Karnataka Power Transmission Corporation and formulating a green hydrogen policy. A feasibility study for a 5 GW capacity hybrid energy park in eight districts is also being considered.
The Ministry of New and Renewable Energy (MNRE) has issued an updated list of models and module manufacturers under the Approved List of Models and Manufacturers (ALMM) order. The new entrants are ECE (India) Energies, Rayzon Green Energies, Lubi Electronics, Kosol Energie, and Citizen Solar. There are now 46 module manufacturers enlisted under the ALMM. Only the models and manufacturers included in the list are eligible for government projects in the country, including the projects for the sale of electricity to the government.
ACME Group is teaming up with Norwegian renewables developer Scatec to establish a 50:50 joint venture to design, develop, build, own and operate a green ammonia plant in Oman. The facility's first phase is expected to produce 100,000 tons of green ammonia a year with about 300 MW of electrolyzer capacity and be powered by 500 MW of solar power. Once the facility is fully developed, it is expected to produce up to 1.2 million tons of green ammonia a year with about 3.5 GW of electrolyzer capacity and powered by 5.5 MW solar power. The plant will be located in the Duqm Special Economic Zone of Oman. The partners said they are in advanced discussions with reputable off-takers for 20–25-year contracts, laying the foundation for the project's financing. They expect to fund the facility through equity and project finance debt.
Construction engineering company Ramery partners with Engie Green to develop renewable energy projects in the Hauts-de-France region. The potential for projects is estimated at tens of megawatts, including 25 MW of already secured capacity. The city of Lille, communes of Bethune-Bruay-Artois-Lys-Romane, Cambrai and Grand Calais Terres & Mers, are some of the selected locations for the development. The partners will focus mainly on converting disused industrial sites to have the areas host solar farms. The first project will take the partners to the commune of Violaines, where they plan to build a ground-mounted solar farm at a former thermal power plant site that Ramery converted into a waste sorting and recovery facility.
Inverter manufacturer Sungrow will partner with Vietnamese EPC contractor INPOS to build rooftop solar projects for multinational corporation factories in Vietnam. The total capacity of the projects will exceed 61 MWp, and offset 48,405 tons of CO2 emissions annually, equivalent to planting 3,355,000 trees. In 2022, over 20 MWp will be commissioned, which is expected to reduce 16,460 tons of CO2 per year. The multinational corporations include Taiwan Flour, Khanh Hoa Beverage, and Miza Paper.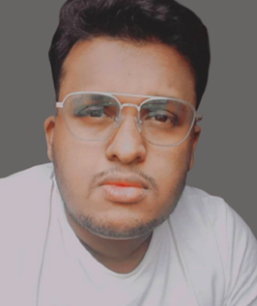 Arjun Joshi is a staff reporter at Mercom India. Before joining Mercom, he worked as a technical writer for enterprise resource software companies based in India and abroad. He holds a bachelor's degree in Journalism, Psychology, and Optional English from Garden City University, Bangalore. More articles from Arjun Joshi.