Here are some noteworthy cleantech announcements of the day from around the world:
Inox Wind has bagged a 150 MW order from NTPC Renewable Energy Limited to supply wind turbine generators. Inox Wind will supply and install DF 113/92 – 2.0 MW wind turbine generators with 113 meters rotor diameter and 92 meters hub height. The common infrastructure facilities such as the 220 KV pooling substation at Dayapar in Gujarat and extra high voltage transmission lines have already been commissioned. The project will be executed on a plug-and-play basis with a shorter gestation period. Inox will provide comprehensive operation and maintenance for the project's lifetime. The project will be executed on a turnkey basis and is scheduled to be commissioned by April 2023.
Vector Green and Evergreen Power have announced a tie-up to develop 300 MW of wind projects in India. The partnership expects to draw upon each other's expertise to develop wind power projects profitably. The parties also agreed to explore the expansion of the partnership beyond this initial wind capacity. With this partnership, Vector Green intends to significantly expand its wind footprint, capitalizing on the re-emerging wind opportunity.
The Manah Solar I and II parks in Oman, with a combined capacity of 1 GW, will kick off commercial operations by Q4 2024. Oman Power and Water Procurement Company (OPWP), the power off-taker of the independent power projects, is due to select two international developers to build, own and operate the plants. The two projects are expected to attract some OMR 300 million (~$780 million) in investment. The projects come within economic diversification plans, based on the status of the energy sector as a prime mover of the "Invest in Oman" project. It is part of the government's approach to accomplishing Oman Vision 2040 within the axis of economic and development. They also seek to encourage renewable energy to meet the rising demand for electricity in the Sultanate.
Voith Hydro, which operates the Pakal Dul power project in Jammu and Kashmir, has chosen Hitachi Energy to supply generator transformers and control and protection systems. The control and protection solution, according to Hitachi Energy, is based on advanced communication protocols and is compliant with the latest cybersecurity standards for power systems. The Pakal Dul power project is a 548-feet-tall concrete-face rockfill dam capable of generating 1 GW of green electricity.
Aker Offshore Wind, Statkraft, and Ocean Winds have signed a deal to bid for, develop, build and operate a floating offshore wind farm and its associated infrastructure in the Norwegian North Sea. The partnership will apply to the Norwegian authorities to develop a commercial-scale floating offshore wind farm in the Utsira Nord license area in the Norwegian North Sea. Utsira Nord, an area off the coast of Haugesund in Western Norway, is known for having consistently strong winds. Offshore wind is a rapidly maturing renewable energy technology poised to play an essential role in the future energy system. The partners are ready to pursue the possibilities in the Utsira Nord license area.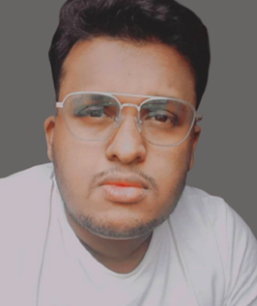 Arjun Joshi is a staff reporter at Mercom India. Before joining Mercom, he worked as a technical writer for enterprise resource software companies based in India and abroad. He holds a bachelor's degree in Journalism, Psychology, and Optional English from Garden City University, Bangalore. More articles from Arjun Joshi.