Here are some noteworthy cleantech announcements of the day from around the world:
Amp Energy India has commissioned a behind-the-meter solar project for L&T Metro Rail (Hyderabad) Limited, a public-private partnership project between the Telangana government and leading infrastructure company Larsen &Toubro Limited. The power purchase agreement with Amp for solar power procurement is for 25 years. It will generate 11,300 MWh of green energy in a year, equivalent to reducing approximately 8,000 MT of carbon emissions annually.
Sungrow has announced that a 21 MWh utility-scale solar-plus-storage project powered by the Company in Hokkaido, Japan, has been commercially operational since December 2020, to maximize profit from solar energy and decarbonize the Japanese economy. The project occupies around 85 hectares in the most northern of Japan's main islands, Hokkaido, which has seen the prolific deployment of renewable energy.
South Korea has unveiled a 48.5 trillion won ($43.2 billion) plan to build the world's largest wind power plant by 2030 as part of efforts to foster an environmentally-friendly recovery from the COVID-19 pandemic. According to Reuters, the project is a major component of President Moon Jae-in's Green New Deal, initiated last year to curb reliance on fossil fuels in Asia's fourth-largest economy and make it carbon neutral by 2050. Moon attended a signing ceremony in the southwestern coastal town of Sinan for the plant, which will have a maximum capacity of 8.2 gigawatts.
BP and Germany's Energie Baden-Wuerttemberg AG (EnBW) have together been selected as the preferred bidder for two major leases in the UK Offshore Wind Round 4, the first such UK leasing round since 2010. The leases, both located in the Irish Sea, offer a combined potential generating capacity of 3 GW, the maximum award possible under the rules of the round, and a 60-year lease life. Once operational, this generating capacity would be sufficient to power more than 3.4 million UK households with clean electricity.
The Amazon-Shell HKN Offshore Wind Project will enable Amazon to power more of its business with clean energy. The wind farm will be operated by The CrossWind consortium, a joint venture between Shell and Eneco. Starting in 2024, Amazon will offtake 250 MW from Shell and 130 MW from Eneco, for a total of 380 MW.
Here is our previous daily news wrap-up.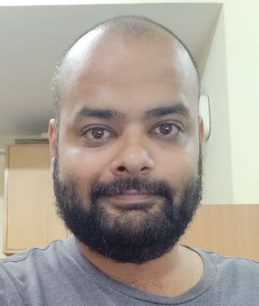 Rahul is a staff reporter at Mercom India. Before entering the world of renewables, Rahul was head of the Gujarat bureau for The Quint. He has also worked for DNA Ahmedabad and Ahmedabad Mirror. Hailing from a banking and finance background, Rahul has also worked for JP Morgan Chase and State Bank of India. More articles from Rahul Nair.