Here are some noteworthy cleantech announcements of the day from around the world:
Green Investment Group (GIG) and Bluestone Energy have entered into a joint development agreement to develop up to 2 GW of UK battery storage projects. Projects representing 970 MW are already in early-stage development, having secured grid connection offers, with the pipeline continuing to grow steadily. The pipeline adds to GIG's growing battery storage portfolio. Last year, GIG announced the acquisition of a portfolio of 187MW/187 MWh development-stage utility-scale, distribution-connected battery storage projects in the UK from Capbal Limited. A 40 MW/40 MWh project in Maldon is the first project within the portfolio to reach a financial close in December 2021.
Adani Transmission's $700 million revolving facility has been tagged as a green loan by Sustainalytics. Sustainalytics had issued the independent second-party opinion on the alignment of the reviewed framework with the current market standards and the extent to which the eligible project categories are credible and impactful. Sustainalytics opined that ATL's green loan framework aligns with the four core components of the green loan principles 2021 on project evaluation and selection, use of proceeds, and the associated contribution to sustainable development goals, management of proceeds, and reporting. The projects associated with the revolving facility are being implemented in Gujarat and Maharashtra.
British International Investment (BII) and Symbiotics partner will launch a $75 million green basket bond across Africa, South and Southeast Asia. The green basket bond will finance small-scale green projects and businesses funded through micro, small & medium enterprise (MSME) banks across these regions. Loans provided through the program will help fund small-scale green projects such as rooftop solar panels, sustainable agriculture, energy-efficient appliances including clean cookstoves, energy efficiency improvements to buildings, electric vehicles, and more. To further drive impact, BII is providing an additional $520,000 through its technical assistance facility. The technical assistance facility will support these MSME banks in developing their green financing capabilities by enhancing their ability to identify and manage green assets.
Renewable energy developer European Energy announced plans to build a 110 MW solar park in Tārgale, Ventspils region of Latvia. This will be European Energy's first project in Latvia and the largest solar park in the country. The Tārgale solar park is expected to be connected to the electricity grid in 2024. It will generate approximately 110,000 MWh of green energy annually, providing around 52,000 households with their annual electricity consumption. European Energy started developing renewable energy projects in Latvia in 2021. The company currently has more than one GW development pipeline in Latvia, including solar and wind projects.
Leeward Renewable Energy (LRE) announced the beginning of construction of the 200 MW Horizon Solar project near the city of Pearsall in Frio County, Texas. The project will generate about 500,000 MWh of emission-free renewable energy annually. Horizon Solar will benefit the local community, including significant economic investment and approximately $30 million in tax payments for the county and schools. The construction will also help create approximately 400 construction jobs. LRE previously announced four 15-year renewable energy purchase agreements with Verizon Communications, through which Verizon will purchase the energy generated at Horizon Solar and energy generated by three other LRE projects. Horizon Solar will also provide reliable, renewable energy and offset the equivalent emissions of more than 40,000 average Texas households.
Independent renewable energy firm Banks Renewables is developing a planning application for a 50 MW solar energy park on a 116-hectare piece of agricultural land in Dinnington in New South Yorkshire. The Common Farm solar project will be able to meet the annual energy requirements of up to 18,800 family homes. It would displace over 11,470 tonnes of carbon dioxide from the electricity supply network each year. A 50MW battery energy storage system linking directly into the Thurcroft electricity sub-station around three kilometers to the north of the site would also form part of the project and help support the long-term security of energy supplies to UK consumers. As part of the company's policy of delivering tangible benefits to the places in which its operations are based, at least £50,000 (~$60,712) of the revenues generated by the Common Farm project would be made available every year as part of a package to support good local causes.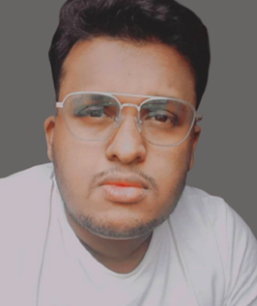 Arjun Joshi is a staff reporter at Mercom India. Before joining Mercom, he worked as a technical writer for enterprise resource software companies based in India and abroad. He holds a bachelor's degree in Journalism, Psychology, and Optional English from Garden City University, Bangalore. More articles from Arjun Joshi.