Here are some noteworthy cleantech announcements of the day from around the world:
Gensol received a loan of ₹2.67 billion (~$34.68 million) from India's leading financial institution to expand its electric vehicles (EV) business. Gensol said that it has been expanding its fleet of electric cars. As of February 2022, its fleet consists of 284 environment-friendly cars in Delhi,  National Capital Region. With the loan proceeds, the company plans to augment its current fleet with another 3,000 electric cars by the end of 2022.
REAR Renewable Energy Association has requested MNRE to extend the applicability of the amended provision of Approved List of Models and Manufacturers (ALMM) to include open access and net metering projects. The Association claims the provision has adversely impacted various business streams in the solar industry like engineering, procurement, construction (EPC), distribution, and manufacturing. The amended provision has left the EPC players confused, and they are not able to pitch suitable modules for their ongoing deals. Although the association called ALMM a great step to boost Indian module manufacturers and to support the 'Make in India' initiative, it argues that given the situation of the Indian solar industry's manufacturing capabilities, dependency on imports, and lack of technological advancements; there must be some more time given to implement the mentioned ALMM provision.
EV Charging Network company CHARGE+ZONE said it had electrified over 1,000 km of National Highways in India by setting up a network of 20 unmanned, app-driven EV charging points along the Gujarat-Maharashtra National highway. Through this, the company claims it has cracked Dealer Owned Company Operated (DOCO) and Company Owned Company Operated (COCO) Models for Public Charging Network on Highways. Designed for both personal and public e-mobility, these charging stations have been installed as part of the company's larger goal of electrifying 10,000 km of National and State Highways over the next three to five years. The charging stations have been installed at key locations on highways connecting Mumbai, Nashik,  Ahmedabad, Surat, Navsari, and Rajkot.
Tata Motors has bagged a contract for 65 EVs as part of a tender agreement with the Kerala State Electricity Board (KSEB). The order is for 60 Tigor EVs and five Nexon EVs units. The order is part of a competitive pan India tender, floated by KSEB in line with the state's vision 'Go Green/Carbon Neutral' by 2030. Tata Motors has a market share of 85% year-to-date in the financial year 2022 and over 15,000 Tata EVs on the road to date. To make EVs even more accessible to all, Tata Motors is closely working with other Tata Group companies, including Tata Power, Tata Chemicals, Tata Auto Components, Tata Motors Finance, and Croma, to contribute to the faster adoption of EVs in India through its EV ecosystem called the "Tata uniEVerse."
Hero Electric has partnered with SUN Mobility to provide energy infrastructure and services for EVs and deploy electric two-wheelers (E2Ws) integrated with the latter's smart-swappable battery technology. As part of the partnership, Hero Electric and SUN Mobility jointly will start deployments in the next three months with a target of around 10,000 electric E2Ws by the end of this year, various media sources said.
ACWA Power and the Saudi Power Procurement Company (SPPC) signed a power purchase agreement (PPA) to develop the 700 MW Ar Rass solar independent power plant (IPP) in Saudi Arabia's Al Qassim province. Under the agreement terms, ACWA Power will sell energy produced by the project to SPPC for 25 years. Valued at US$450 million (SAR 1.7billion), Ar Rass is the largest PV project that has been tendered as part of Saudi Arabia's National Renewable Energy Programme (NREP) to date, for which ACWA Power has been earmarked to deliver 70% of the total 58.7 GW target. The project will produce energy to power around 132,000 homes in central Saudi Arabia when fully functional.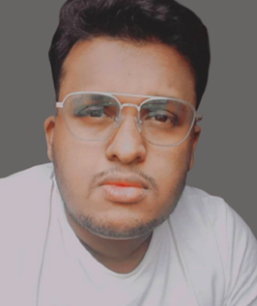 Arjun Joshi is a staff reporter at Mercom India. Before joining Mercom, he worked as a technical writer for enterprise resource software companies based in India and abroad. He holds a bachelor's degree in Journalism, Psychology, and Optional English from Garden City University, Bangalore. More articles from Arjun Joshi.