Here are some noteworthy cleantech announcements of the day from around the world:
Independent power producers, Électricité de France S.A. and NTPC, signed a memorandum of understanding (MoU) to explore potential power project development opportunities in the Middle East, Asia, Europe, and Africa. The two companies will also collaborate for knowledge sharing, R&D, technical services, and consultancy assignments globally. NTPC said that the collaboration would increase its competitiveness in the international markets. NTPC aims to expand its portfolio of power generation assets globally.
India and the United Kingdom have agreed upon a 'Forward Action Plan' on power, clean transportation, renewables, green finance, and research as part of the 2030 roadmap. Energy transition was a significant area of discussion in the dialogue. The two countries' energy ministers spoke in detail about the energy transition, focusing on renewables, including solar, offshore wind, storage, EVs, and alternative fuels. The dialogue concluded with both sides underlining the importance of international cooperation in securing affordable and sustainable energy for the world and set concrete action plans for driving the clean energy transition in the power sector.
Natural resources project developer Oracle Power PLC has signed a non-exclusive cooperation agreement with PowerChina International Group to develop a green hydrogen production facility in Pakistan. The partnership plan to set up a 400 MW capacity hydrogen plant to produce ~150,000 kg of green hydrogen per day. The Government of Pakistan is reviewing proposals from international investors and has set up a dedicated team to review options and strategy. PowerChina has reported its interest to its government in China, and the project is expected to receive bilateral support through the CPEC program. PowerChina is working on a technical pre-feasibility, and both parties have begun collaborating with their respective governments for required support.
Ørsted has signed a €2 billion (~$ 2.31 billion) 5-year sustainability-linked syndicated revolving credit facility with two 1-year extension options today. The facility is for general corporate purposes and replaces Ørsted's existing, undrawn € 1.4 billion (~$1.62 billion) syndicated revolving credit facility entered in December 2015. To help drive the efforts to meet Ørsted's ambitious sustainability targets, the facility's interest margin will be adjusted based on Ørsted's ability to meet two pre-defined strategic sustainability targets on an annual basis. The first target is Ørsted's science-based target of reducing the carbon emissions from its energy generation and operations (scopes 1-2) to 10 g CO2e/kWh by 2025, which is the main lever for achieving carbon neutrality in 2025, and which is aligned with a 1.5 °C climate scenario. The second target is Ørsted's taxonomy-aligned green investments linked to its announced DKK350 billion (~$155.50 million) investment program for 2020-2027 constitutes a significant step in achieving Ørsted's strategic ambition of reaching 50 GW of installed renewable capacity by 2030.
ACME Group has selected KBR's ammonia technology for its green ammonia project in Oman. Under the contract terms, KBR will provide technology license, engineering, proprietary equipment, catalyst, and commissioning services for a plant to produce 300 metric tons per day of ammonia. The plant will be an integrated facility using solar and wind energy to produce green ammonia. The ammonia produced by the facility will be exported to Europe and Asia. KBR maintains around 50% share of licensed capacity and the industry records for the largest capacity plants with a single converter, best energy efficiency, and longest runs without shutdowns.
Asian and Australian power company Nexif Energy has signed a long-term power supply agreement (PSA) with SN Aboitiz Power (SNAP) for its 75 MW PV facility in the Philippines. Under the agreement, SNAP will purchase most of the electricity and green certificates generated by Nexif Energy's Calabanga solar farm for ten years. SNAP is a joint venture between Aboitiz Power Corporation, a power company in the Philippines, and SCATEC ASA, a Norwegian renewable power producer. SNAP owns over 600 MW of hydropower capacity and is an active player in the retail electricity supply market. Nexif Energy plans to replicate its approach at Calabanga for future projects, notably its 150 MWp solar farm under advanced development in Negros Occidental, Visayas.
Hyundai Mobis invests $1.1 billion for two new hydrogen fuel cell system plants in Korea. The new plants will start mass production in the second half of 2023. When fully operational, the facilities are expected to produce 100,000 hydrogen fuel cells every year. With the completion of the new plants, Hyundai Mobis plans to expand its production lineups that apply fuel cell systems and diversify its hydrogen business. Most fuel cell systems produced by Hyundai Mobis are used in fuel cell EVs.
Indian module manufacturer and EPC solar solutions provider Vikram Solar has commissioned a 1 MW solar plant for the Kolkata Port Trust. The ground-mounted captive solar plant is expected to generate 1.4 million units of green energy per year and reduce 1,260 tons of CO2 emissions annually. The 1 MW captive solar plant will power around 1,400 staff quarters within the port's township.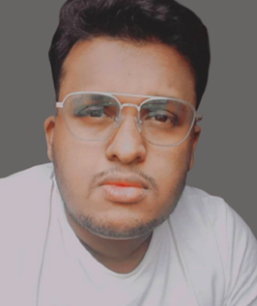 Arjun Joshi is a staff reporter at Mercom India. Before joining Mercom, he worked as a technical writer for enterprise resource software companies based in India and abroad. He holds a bachelor's degree in Journalism, Psychology, and Optional English from Garden City University, Bangalore. More articles from Arjun Joshi.