Here are some noteworthy cleantech announcements of the day from around the world:
Dubai Electricity and Water Authority (DEWA) has enhanced integration between different energy resources in its smart grid through its Virtual Power Plant (VPP). The first phase aggregated the distributed energy resources (DERs) operated by DEWA's R&D center and managed them as a single mixed portfolio of generation and load connected to the grid. The VPP is an advanced technology based on aggregation, orchestration, artificial intelligence-based forecasting, and optimization to integrate various types of DERs to support DEWA's smart grid. The VPP is a digital platform that establishes connectivity to many distributed, small and medium-scale DER units such as solar photovoltaic, battery storage, electric vehicle charging stations, and other flexible loads. The aim is to enable the participation of these DERs to support the network operation and maximize their value to the grid operator and end customer by providing grid services such as peak shaving, frequency regulation, or energy balancing.
Battery swapping services provider SUN Mobility announced a strategic partnership with LetsTransport to expand LetsTransport's planned electric vehicle fleet. LetsTransport is a technology-powered last-mile logistics company dedicated to the last-mile & middle-mile delivery sector. Around 100 electric three-wheeler cargo vehicles powered by SUN Mobility's swap technology have already been deployed across Delhi-NCR and Bangalore. Next year, SUN Mobility and LetsTransport plan to expand this fleet to over 2,000 vehicles. They also plan to provide customizable integrated solutions to e-commerce, FMCG, and blue-chip companies. Beyond Delhi-NCR and Bangalore, the companies look to further expand their operations to Hyderabad, Mumbai, Pune, Jaipur, and Ahmedabad.
Solar-powered mobility company Sono Motors debuted its solar electric vehicle called Sion. The company also unveiled 'Solar Bus Kit,' a scalable B2B retrofit solution that reduces fuel consumption and inner-city greenhouse gas emissions, contributing to climate protection. The outer shell of the family-friendly Sion will consist of 456 seamlessly integrated solar half-cells and will enable self-sufficiency on short journeys. The energy generated by the solar cells is expected to extend the estimated 305 km range of the Sion's 54 kWh LFP battery by an average of 112 km per week. The company plans to start production in the second half of 2023 via contract manufacturing in Finland. The Solar Bus Kit allows subsystems like the HVAC to be partially powered by renewable energy, thereby saving fuel, CO2, and costs. The Kit is expected to save up to 1,500 litres of diesel and up to 4 tons of CO2 per bus per year from the ~1.4 kW peak installation with a total size of about eight square meters of solar panels.
Total Eren said it has reached the financial close and subsequently initiated construction work on a 16.7-MW onshore wind project on the east coast of South Korea. Total Eren has co-developed the Parang Project on land owned by a local clan in the county of Yeong-deok with its local partner WEEN E&S, which holds a 5% interest in the project. The electricity to be generated by the Parang Project will supply the Korean electricity market. At the same time, renewable energy certificates (REC) will be delivered to Korea Electric Power Corporation (KOMIPO) through a 20-year REC Agreement. Total Eren, WEEN, and KOMIPO secured KRW 55 billion (~$44.5 million) of long-term financing from a local private equity fund specialized in lending and investing in onshore wind projects in Korea whose investors are local financial institutions. The financing process was advised by IBK Securities, a local financial advisor.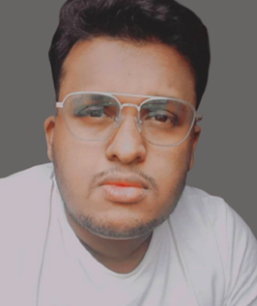 Arjun Joshi is a staff reporter at Mercom India. Before joining Mercom, he worked as a technical writer for enterprise resource software companies based in India and abroad. He holds a bachelor's degree in Journalism, Psychology, and Optional English from Garden City University, Bangalore. More articles from Arjun Joshi.