Here are some noteworthy cleantech announcements of the day from around the world:
South Eastern Coalfields (SECL), the largest coal-producing subsidiary of Coal India, is foraying into solar energy with a 40 MW ground-mounted and grid-connected solar project. The projects are set to come up in Bhatgaon and Bishrampur areas, where SECL is in operation. The project will be executed by Coal Lignite Urja Vikas Private Limited, a joint venture company of Coal India and NLC India. A letter of award has been issued to the joint venture on July 12, 2021. The total cost of the project is ₹1.486 billion (~$ 2.06 billion), which has been approved by the company's board members. Company has plans to install solar projects up to 142 MW in the next three years.
Engineering, procurement, and construction service provider Gensol Engineering Limited has received a 9.73 MW (+/-10%) contract to develop a grid-connected ground-mounted solar project. The value of this order stands at ₹317.5 million (~$4.26 million), the company notified in a BSE filing. The project will be set up at various factory locations belonging to the client. This project is estimated to be completed by December 15, 2021.
Finnish connectivity company Wirepas has partnered with middleware solution provider BCITS to build an advanced metering infrastructure solution for the Indian market. The pact aims to provide utilities with an easy-to-deploy smart metering solution which is scalable, reliable, and affordable. BCITS will build a Wirepas-based mesh communication software, allowing devices to create a self-forming and self-healing network – the first Indian company to do so.
Tracia Network Corporation has commissioned the Ventus Wind Project, El Salvador's first wind farm in Metapán. ArcVera Renewables technically supported the project with ArcVera's mesoscale modeling technique to define and optimize wind power output. The wind farm has a capacity of 54 MW and comprises 15 Vestas V136-3.6 turbines. The project is expected to add to El Salvador's renewable energy generation and reduce 200,000 tons of CO2 per year. The wind generation would also lessen the nation's reliance on imported fossil fuels, provide greater stability in energy prices, and diversify the national energy power grid.
Solar module manufacturer Jinko Solar has announced that its high-efficiency solar module has set a new record with the highest conversion efficiency of 23.53%, breaking its previous record of 23.01%. The result was independently tested and confirmed by testing service provider TÜV Rheinland. The module used Jinko Solar's TOPCon cell technology fused with a new welding and packaging expertise to achieve efficiency. The design reduces the internal resistance loss of the module and improves power efficiency and module appearance. The company hopes the innovation will add to the mass production of subsequent advanced products.
Israeli electric vehicle start-up REE has entered into a strategic collaboration with EAVX, a wholly-owned business unit of JB Poindexter & Co., an automotive and manufacturing goods and service provider, to develop commercial electric vehicles. In the first phase, the firms will collaborate on developing a next-generation modular walk-in van for the North American last-mile delivery market. Initially, a prototype of the project will be developed by Q1 2022, with production slated for 2024.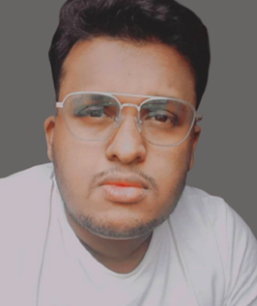 Arjun Joshi is a staff reporter at Mercom India. Before joining Mercom, he worked as a technical writer for enterprise resource software companies based in India and abroad. He holds a bachelor's degree in Journalism, Psychology, and Optional English from Garden City University, Bangalore. More articles from Arjun Joshi.