Here are some noteworthy cleantech announcements of the day from around the world:
The Ministry of Road Transport and Highways has issued a notification to exempt battery-operated vehicles from paying registration or renewal fees. The ministry had made copies of the Gazette notification public on May 31, 2021, inviting objections and suggestions from the general public and stakeholders within 30 days from the date of the draft notification. No objections and suggestions were received from the public regarding the said draft by the end of the 30 days. The rule to exempt battery-operated vehicles from paying fees for issue or renewal of registration certificate and assignment of the new registration mark is called Central Motor Vehicles (Sixteenth Amendment) Rules, 2021.
Walmart will buy renewable energy credits from Nexamp's community solar projects in New York. The retailer is subscribing to a share of Nexamp's 23 solar farms across New York and will receive energy credits around 50 MW of the entire portfolio. Walmart's 32 stores and other facilities in New York will be included in Nexamp's program. Walmart is backing its commitment to become net-zero by 2040 across its worldwide operations and power all of its facilities with renewable energy by 2035. Walmart's global business currently derives 36% of its power demand from renewables.
Glass manufacturer Asahi India and the Vishakha group have announced their joint venture to set up a greenfield solar glass plant at Mundra, Gujarat. The plant will have a phase-1 capacity of up to 3 GW. The plant is expected to be commissioned within 18-24 months, and Asahi will take a minority stake in the business.
Schneider Electric published its half-year progress overview on setting up and advancing its 2021-2025 sustainability impact targets. The company announced the acceleration of its sustainability strategy in January, aligned to its commitments regarding climate, resources, trust, equal opportunities, generations, and local communities. The group has successfully launched the Zero Carbon Project, its initiative to curb carbon emissions of its top supply chain partners by 2025. By engaging, training, and supporting the sustainable transformation of each of its 1,000 partners, the group will sharply reduce its Scope 3 emissions. Currently, 917 suppliers have been trained and are ready to drive climate action as part of this project.
Europe's 100 MW Minety storage project has been successfully grid-connected with Sungrow's 1,500 V battery energy storage system (BESS) solutions. The Minety project, which began at the end of 2019, considerably mitigates the UK's national grid's severe lack of frequency regulation. The project has been designed for facilitating grid stability and maximizing the utilization of renewable energy. The solution also meets the latest UK frequency regulation requirement called dynamic containment, requesting the plant to respond to the power instruction of the grid within 1 second.
Abu-Dhabi-based renewable energy company Masdar has begun constructing the 145 MW Cirata floating photovoltaic project in Indonesia. The project is being developed on the Cirata reservoir in the West Java Province by Perseroan Terbatas Pembangkitan Jawa Bali Masdar Solar Energi, a joint venture between Masdar and Perseroan Terbatas Pembangkitan Jawa Bali Investasi. Once operational, the project will provide enough electricity to power 50,000 homes and offset 214,000 tons of CO2. It will also create up to 800 jobs. The plant is expected to begin commercial operation in the fourth quarter of 2022.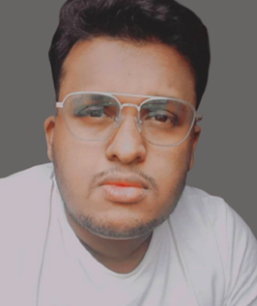 Arjun Joshi is a staff reporter at Mercom India. Before joining Mercom, he worked as a technical writer for enterprise resource software companies based in India and abroad. He holds a bachelor's degree in Journalism, Psychology, and Optional English from Garden City University, Bangalore. More articles from Arjun Joshi.