Here are some noteworthy cleantech announcements of the day from around the world:
Russian state-owned Rosatom State Nuclear Energy (Rosatom) has announced it will build its 3 GWh lithium-ion battery manufacturing facility in Kaliningrad, Russia. Enertech, a South Korean manufacturer of lithium-ion batteries whose 49% stake is owned by Rosatom, will be the technological partner of the project. The facility located at the Baltic NPP site is expected to begin manufacturing activities in 2026. The entire production capacity of the plant will be at least 3 GWh annually.
French Ministry for Ecological Transition announced RWE has qualified as a bidder for the 270 MW floating offshore wind project in South Brittany, France. The project will be located off the island Belle-Île and Île de Groix in South Brittany and installed at a depth of 90 meters. Currently, RWE is building three onshore wind farms in France, the 26 MW Les Pierrots, which are expected to reach full commissioning in late 2021. The other two construction projects are the 18 MW Les Hauts Bouleaux and 15 MW Martinpuich which will be commissioned in 2022.
Solar Americas Capital will co-fund, identify, build, and manage more than 2 GW of solar power plants across Brazil by 2026 in partnership with progressive corporations. The company has completed its first funding round, secured access to growth capital from private investors, and is starting the construction of its first solar farm in Brazil. Solar Americas aims to raise £1 billion (~ $1.38 billion) for investment in Brazilian solar energy by 2026.
EDP Renewables has secured a 15-year power purchase agreement with Procter & Gamble for 127.5 MW in Spain. These energy parks will be located in Peñaflor (Valladolid), with 100 MW of installed capacity, and Sierra de la Venta (Albacete), with an installed capacity of 47.5 MW. Of these, 27.5 MW are part of the PPA signed with P&G. EDP claims that by creating these two new energy parks, close to 40% of the energy needed to supply to P&G's plants across Europe will be produced in Spain and will come from renewable sources. The two projects will be operational in 2023 and avoid estimated annual emissions of over 130,000 tons of CO2.
Dominion Energy plans to add 1 GW of solar capacity plus battery storage portfolio in Virginia. In its second annual clean energy filing with the Virginia State Corporation Commission, the company has proposed to own and operate eleven utility-scale photovoltaic (PV) projects, two small-scale distributed solar projects, one PV-plus-storage project, and a stand-alone energy storage project. Dominion estimates that the construction of the storage facilities will bring more than $880 million in economic benefits to Virginia and create 4,200 jobs. Once in operation, the projects will provide more than 1 GW of carbon-free electricity, enough to power more than 250,000 homes at peak output.
Hitachi ABB Power Grids announced that it would supply large generator step-up (GSU) transformers, protection, and telecommunication systems to construct the Al Dhafra PV2 Solar project in Abu Dhabi. Abu Dhabi National Energy Company is developing the plant with Abu Dhabi's Masdar, EDF Renewables, and Jinko Power. The 2 GW farm will generate electricity for an estimated 160,000 homes across the UAE, contributing to the shift to sustainable renewable energy. The project is expected to commence operation by November 2022.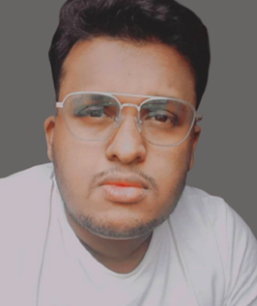 Arjun Joshi is a staff reporter at Mercom India. Before joining Mercom, he worked as a technical writer for enterprise resource software companies based in India and abroad. He holds a bachelor's degree in Journalism, Psychology, and Optional English from Garden City University, Bangalore. More articles from Arjun Joshi.