Here are some noteworthy cleantech announcements of the day from around the world:
Azure Power has signed power purchase agreements (PPAs) with Solar Energy Corporation of India (SECI) for 2,333 MW of ISTS connected solar power projects under the 4 GW manufacturing-linked projects.  Projects developed under this PPA will supply power for 25 years at a fixed tariff of ₹2.42 (~$0.032)/ kWh and constructed in Rajasthan. These projects are scheduled in phases, with 1,000 MW each set to be commissioned by November 2024 and November 2025 and the remaining 333 MW by November 2026.
The Ministry of New and Renewable Energy (MNRE) has stated that an earnest money deposit of 2% of the estimated project cost should be specified in all renewable energy tenders. It also said that a performance bank guarantee of 4% if the procurer specifies the site and 5% if the generator selects the site should also be included in the renewable energy tenders.
United Airlines Holdings has invested an undisclosed amount in ZeroAvia, paving the way for up to zero-emission hydrogen-electric engines to be potentially used on its regional aircraft by 2028. ZeroAvia manufactures hydrogen-electric aviation powertrains. Under the terms of the deal, United will seek to conditionally purchase 50 ZeroAvia ZA2000-RJ engines, with an option for 50 more. The engines will be enough to power up to 50 twin-engine aircraft once they are fully developed and certified by regulators as soon as 2028. United could retrofit existing United Express aircraft engines such as the 50-seat CRJ-550.
Norwegian renewable power producer Scatec has signed a memorandum of understanding (MoU) with Egypt's Suez Canal Economic Zone (SCZone) to study the development of a new green ammonia project. Under the MoU, Scatec and SCZone would explore the possibilities of setting up a large-scale facility to produce ammonia from green hydrogen derived from renewables for export purposes. Egypt's President Abdel Fattah El-Sisi discussed large-scale seawater desalination and ammonia and hydrogen production based on renewable energy sources to Scatec. The company has partnered with Fertiglobe and the Sovereign Fund of Egypt for this project.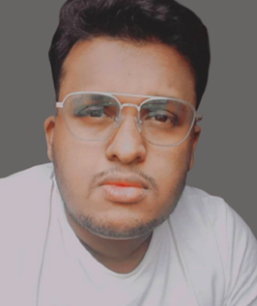 Arjun Joshi is a staff reporter at Mercom India. Before joining Mercom, he worked as a technical writer for enterprise resource software companies based in India and abroad. He holds a bachelor's degree in Journalism, Psychology, and Optional English from Garden City University, Bangalore. More articles from Arjun Joshi.