Here are some noteworthy cleantech announcements of the day from around the world:
The Ministry of Finance notified the extension of the time limit to complete the anti-dumping investigation concerning the imports of solar cells originating in or exported from China, Thailand, and Vietnam until August 31, 2022. The Directorate General of Trade Remedies (DGTR) started the inquiry based on the petition filed by the Indian Solar Manufacturers Association (ISMA). ISMA filed the petition on behalf of Mundra Solar PV (Adani) – a unit in a Special Economic Zone; Jupiter Solar Power, a unit in the Domestic Tariff Area (DTA); and Jupiter International Limited (DTA). ISMA alleged that the dumping of imported solar cells from China, Vietnam, and Thailand is causing material injury to the domestic industry and has requested the ministry to impose anti-dumping duty on the subject goods.
Yanmar Engine Manufacturing inked a long-term agreement with TotalEnergies for a 1 MW solar project to power its industrial engine production facility in India. will generate approximately 1.5 GWh of renewable electricity annually. Apart from realizing significant cost savings for Yanmar, the project will help the company reduce its carbon footprint by about 1,200 tons, equivalent to more than 130 million smartphones charged annually. This system will meet about 30% of the facility's energy requirements with green power. Under the agreement, TotalEnergies will install and operate the solar project, while Yanmar will pay for the electricity generated for 20 years without taking any upfront investments.
Integrated power company Tata Power entered into a strategic partnership with Hyundai Motor India to build an extensive electric vehicle (EV) charging network. Under the partnership, Tata Power will install 60 kW DC fast chargers at Hyundai's 34 EV dealer locations in 29 cities. Tata Power will also supply, install, and commission home charging for Hyundai's EV customers. All 34 of Hyundai's dealer locations are currently equipped with AC 7.2 kW chargers, and the company aims to expand the fast charging infra network across its pan India dealerships. Hyundai dealerships will facilitate with space and administrative approvals, and Tata Power will invest, own and operate the charging stations. Tata Power has installed over 1,500 public and semi-public EV chargers, with another 550 plus chargers in various stages of installation. The company also has a network of more than 13,000 home chargers for private use across India.
Abu Dhabi-based global strategic investment company, International Holding Company PJSC (IHC), completed the ₹154 billion (~$2 billion) investment transaction in the Adani Portfolio companies. IHC has provided capital to Adani Green Energy, Adani Transmission, and Adani Enterprises, all listed on the Bombay Stock Exchange and National Stock Exchange in India.  IHC said the deal represents 4.87% of the total trade between the UAE and India, which has reached $41 billion between 2020 and 2021.
Australia-based green energy company Fortescue Future Industries (FFI) plans to convert a former coal mine in Washington into a green hydrogen production facility. FFI intends to use funds from the federal government's $8 billion H2 hub fund for the project. After signing a binding exclusivity agreement with site developers Industrial Park at TransAlta, FFI has launched a feasibility study into a plan to convert the Centralia coal mine, which closed in 2006, into a 300 MW green hydrogen facility. FFI is expecting to be targeting the production of 110 tons of green hydrogen a day from the project, equal to 40,000 tons per year.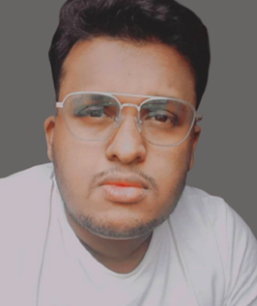 Arjun Joshi is a staff reporter at Mercom India. Before joining Mercom, he worked as a technical writer for enterprise resource software companies based in India and abroad. He holds a bachelor's degree in Journalism, Psychology, and Optional English from Garden City University, Bangalore. More articles from Arjun Joshi.