Here are some noteworthy cleantech announcements of the day from around the world:
Assam Chief Minister Himanta Biswa Sarma inaugurated the 70 MW Amguri Solar Park in the Sivasagar district. The park is spread across 340 acres. The Assam Power Generation Corporation (APGCL) issued a request for proposal for the development of the grid-connected solar photovoltaic projects in Amguri Solar Park in January 2019. Engineering, procurement, and construction company Jakson group had won the bid to develop the project.
Hyphen Hydrogen Energy is planning to commence the construction of a $10 billion green hydrogen hub project in Namibia by 2025. According to Hyphen's plans, the first phase of the 125,000 tons of green hydrogen production will come online at the end of 2026. At full scale, the Hyphen project will produce 300,000 tons of green hydrogen per annum before the end of the decade, offsetting 5 to 6 million tons of CO2 emissions per annum. Since the announcement of Hyphen as the preferred bidder at COP26, the Namibian Government and Hyphen have been working to undertake planning and pre-feasibility activities. They have agreed on a timeline for negotiating the implementation agreement in line with the requirements of the tender process.
Renewable energy platform Matrix Renewables and Centrica Energy Marketing & Trading signed a power purchase agreement (PPA) to offtake power from a 24 MW solar park. Centrica will offtake power production from the 24 MW solar park from July 2023, with the output to be sold in balancing and merchant power markets. The solar farm will provide approximately 50 GWh of renewable electricity every year. The agreement is the sixth PPA signed by Matrix Renewables in Spain to support its asset portfolio development. The deal will further enhance Centrica's asset portfolio and strategic position in the Spanish market. Matrix Renewables' current portfolio comprises 2.1 GW of operational, under construction, or near ready-to-build solar PV projects and a further 2.7 GW pipeline of renewable energy projects under development across the US, Europe, and Latin America.
RWE has started the construction of a 17.1 MW wind farm in Grevenbroich, Germany. The company is erecting three turbines with a hub height of 164 meters and a rated output of 5.7 MW. Once commissioned in December this year, the North Rhine-Westphalian wind farm will generate enough green electricity to meet the needs of around 12,000 households. In addition, RWE will soon commission the 28.5 MW Bedburg A 44n wind farm, a joint project with the town of Bedburg. RWE is also focusing on the development of solar projects. Recently, the company was awarded a contract for a solar project with connected battery storage in the Rhineland region as part of an innovation tender. In North Rhine-Westphalia alone, the company plans to implement renewable energy projects with a capacity of 1 GW by 2030.
Casa dos Ventos, the largest developer of renewable energy projects in Brazil, has entered into a solar energy purchase and sale agreement with Lightsource bp for the 210 MW Milagres solar project. The construction of the Milagres project has begun, with full commercial operation expected in early 2024. When operational, the solar farm will reduce carbon emissions by 246,216 tons a year, equivalent to diesel consumption by more than 57,000 cars. Casa dos Ventos also has 900 MW of wind farms under construction which will come into operation in the first half of 2023. This year, the company will also start construction on 200 MW of wind farms, which will come into operation in 2024.
Through its subsidiary ERG Power Generation, ERG signed an agreement to acquire 100% of the capital of MP Solar for €128 million. MP Solar owns eighteen solar projects in operation through seven Italian special purpose vehicles located in Puglia, Molise, Lazio, and Sardinia, with a total installed capacity of 33.8 MW and overall annual production of 46 GWh. The closing of the agreement will take place in July 2022. The agreement will allow ERG to achieve industrial synergies by integrating the systems within its portfolio and revamping interventions on selected projects. For the transaction, UniCredit served as a financial adviser, Bird & Bird the role of the legal adviser, Ernst & Young the role of accounting and tax adviser, and DNV-GL the role of technical adviser.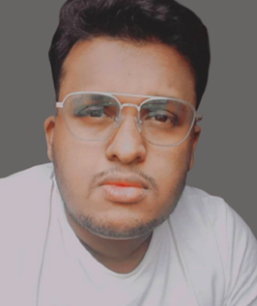 Arjun Joshi is a staff reporter at Mercom India. Before joining Mercom, he worked as a technical writer for enterprise resource software companies based in India and abroad. He holds a bachelor's degree in Journalism, Psychology, and Optional English from Garden City University, Bangalore. More articles from Arjun Joshi.