Here are some noteworthy cleantech announcements of the day from around the world:
Seventeen new islanding programs have been planned for major cities, in addition to 26 existing and under-implementation projects, according to the Central Electricity Authority (CEA). The CEA has advised all the State Load Dispatch Centers to set up a separate display of the Islanding Programs for real-time monitoring of participating generators and critical load. The same display would be available at respective Regional Load Dispatch Centers, SLDCs, and Sub SLDCs. Grid islanding is a process where a power plant is disconnected from the utility (during parallel operation) in case of grid disturbances. Grid islanding mechanism is the last resort to avoid a total blackout.
Bharat Heavy Electricals (BHEL) has set up a solar-powered electric vehicle (EV) charging station at Karnal, Haryana. The EV charging station at Karnal lake resort is strategically located at the midpoint of the Delhi-Chandigarh highway. It is equipped to cater to all types of electric cars.BHEL is also working on upgrading the other charging stations on this highway within this year. The SEVC stations are equipped with individual grid-connected rooftop solar plants that supply green and clean energy to the charging stations.
Sweden-based steel company SSAB has produced fossil-free steel using 100% fossil-free hydrogen. The trial delivery to Volvo Group is an important step toward a completely fossil-free value chain to make iron and steel.  In July, SSAB Oxelösund rolled the first steel produced using 100% fossil-free hydrogen instead of coal and coke. SSAB, LKAB, and Vattenfall created HYBRIT, Hydrogen Breakthrough Ironmaking Technology, in 2016. HYBRIT technology purportedly can reduce Sweden's total CO2 emissions by approximately 10% and Finland's by 7%.
Impact investor and clean power projects developer PASH Global (PASH) and Oriental Bank in Puerto Rico have closed a $15 million financing for a joint venture( JV) between PASH and PUMA Energy. The JV will enable 200 PUMA gas stations in Puerto Rico to produce and consume solar energy. The project requires a $26 million investment to install 20,500 photovoltaic solar panels on the rooftops of gas stations. PASH will provide $11 million in equity and Oriental the balance. The project will have an estimated capacity of 18.3 MW and generate 28.5 GWh of electricity per annum.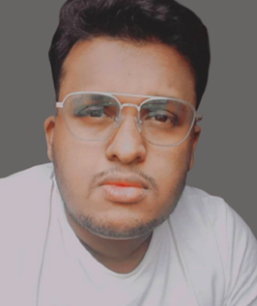 Arjun Joshi is a staff reporter at Mercom India. Before joining Mercom, he worked as a technical writer for enterprise resource software companies based in India and abroad. He holds a bachelor's degree in Journalism, Psychology, and Optional English from Garden City University, Bangalore. More articles from Arjun Joshi.