Here are some noteworthy cleantech announcements of the day from around the world:
Loanpal, an American point-of-sale technology platform for sustainable home solutions, has announced Goldman Sachs-sponsored Loanpal Solar Loan 2021-2 Ltd. and Loanpal Solar Loan 2021-2 LLC have closed a securitization of approximately $421 million worth of residential solar loans. These loans originated on the Loanpal platform previously purchased by Goldman Sachs, GoodFinch, Blackstone Credit, and Davidson Kempner Capital Management LP.
Albania is making rapid progress with its plans to meet renewable energy targets, with the construction of a 12.9 MW floating solar photovoltaic farm, thanks to a €9.1 million loan provided by the European Bank for Reconstruction and Development (EBRD). The farm will be the first floating solar plant of this size in Albania and the Western Balkans. The plant will be built on the Vau i Dejës hydropower plant reservoir managed by Korporata Elektroenergjitike Shqiptare (KESH).
The European Investment Bank (EIB) and Brenmiller Energy, an Israeli provider of industrial energy storage solutions, have signed a €7.5 million financing agreement to back the company's construction of the first large-scale factory, its bGen storage unit. The loan will allow the company to commercialize the third generation of its heat storage and steam generator system throughout Europe, North America, and Africa, thereby bridging the gap between renewables and conventional power.
Alexander Dennis Limited (ADL) and BYD UK jointly announced that their electric vehicle partnership had received a firm order from First Bus for a further 126 zero-emission buses for Glasgow. The order comprises 91 double deck and 35 single deck buses. All are part-funded by the Scottish Government. The order is the largest ever for electric buses in Scotland.
Magenta, which has been developing a unique EV charging solution under their "ChargeGrid" brand, has come up with a unique solution designed specifically at solving the complex and multi-faceted problems for EV charging at residential societies where not everyone has dedicated parking slots.
IIT Delhi became the first Central Government-funded technical institute to reduce its carbon footprint by more than 50%. This was made possible under the recent bilateral power purchase contract made by IIT Delhi with a hydropower generator in Himachal Pradesh for 2 MW.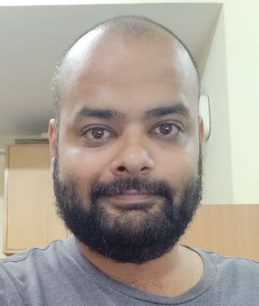 Rahul is a staff reporter at Mercom India. Before entering the world of renewables, Rahul was head of the Gujarat bureau for The Quint. He has also worked for DNA Ahmedabad and Ahmedabad Mirror. Hailing from a banking and finance background, Rahul has also worked for JP Morgan Chase and State Bank of India. More articles from Rahul Nair.