Here are some noteworthy cleantech announcements of the day from around the world:
Nebras Power has taken a controlling stake in six companies operating Ukraine's solar power projects through UDP Renewables, a UFuture's portfolio company, for an international power investment company based in Doha, Qatar. According to the agreements, Nebras Power assumes a controlling stake in six companies operating the solar power projects 'Scythia-Solar-1', "Scythia-Solar-2", "Free-Energy Genichesk", "Port-Solar", "Terslav" and "Sun Power Pervomaisk".
Australian clean energy company, Pure Hydrogen Corporation Limited, announced an agreement with Synergen Met Pty Limited to establish a 50/50 Joint Venture to manufacture 'turquoise' hydrogen gas and value add carbon products from methane using Synergen's designed and built methane decomposition modules.
ReNew Power announced that it has commissioned a 110 MW solar generation facility in Rajasthan. As part of the project, ReNew has signed a power purchase agreement with Solar Energy Corporation of India at a tariff of Rs 2.49/kWh (US $0.034/kWh).
Ashok Leyland Ltd, through its subsidiary Switch Mobility Ltd, the U.K. based EV producer of buses and vans announced its global expansion plans to create two subsidiary companies. The first, Switch Mobility Automotive Ltd, is being formed to carry on the EV strategy in India, which forms part of its global entity. The second is OHM Global Mobility Private Ltd, which will focus on providing Mobility as a Service offering.
Norges Bank Investment Management has signed an agreement to acquire a 50% interest in the Borssele 1 & 2 offshore wind farm located in the Netherlands. The agreement was signed on  April 7, 2021, with completion expected in the second or third quarter of 2021. Norges Bank Investment Management will pay 1,375 million euros for its 50% interest in the offshore wind farm. No external debt financing will be involved in the transaction.
Maxeon Solar Technologies, announced a major new initiative to expand its engagement in the rapidly growing U.S. solar power market. The company plans to increase its focus on selling its performance line shingled module technology in the U.S., facilitated by the deployment of up to 3.6 GW of new shingled module assembly capacity in two phases. The expansion is contingent upon the company obtaining debt or equity financing to purchase the equipment, after which initial sales are expected to start in the first quarter of 2022.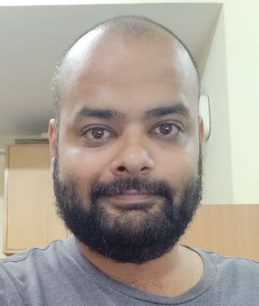 Rahul is a staff reporter at Mercom India. Before entering the world of renewables, Rahul was head of the Gujarat bureau for The Quint. He has also worked for DNA Ahmedabad and Ahmedabad Mirror. Hailing from a banking and finance background, Rahul has also worked for JP Morgan Chase and State Bank of India. More articles from Rahul Nair.