Earlier this month, the China Photovoltaic Industry Association (CPIA) issued a statement directing its members to refrain from unethical business practices such as hoarding raw materials for polysilicon to counter price rise caused by an imbalance in the solar supply chain.
The CPIA has noted that the price of polysilicon has risen sharply, by 2.5 times against the 2020 rates in the past three months. The rising prices have had a relatively large negative impact on the entire photovoltaic (PV) industry, under the garb of 'rigid' constraints on the grid price of PV power generation and investment yield.
CPIA also noted that some PV companies have drastically reduced their operating rates, production and even stopped production. Meanwhile, others have resorted to breaching contracts.
According to the CPIA, the industry faces greater integrity risks, which damages the sector's reputation and adversely affects the healthy and orderly development of China's PV industry.
The CPIA has issued directives to its member companies to reduce the adverse impact of the sharp rise in the price of silicon materials on the industry's development.
The association urged its members to abide by laws and regulations, operate rationally, respect the spirit of the contract, and consciously resist excessive hoarding of polysilicon and silicon wafer products, price manipulation, and speculative transactions.
The CPIA further directed its members to resist low-price dumping of battery components so that the silicon material rates can return to the normal range as soon as possible.
It has also urged relevant government departments to pay attention to excessively rapid price increase of PV raw materials such as polysilicon and issue prompt guidelines.
Earlier in April this year, two leading Chinese manufacturers told Mercom that the spiraling prices of raw materials like glass, polysilicon, and silver since the second half of 2020 have led to a sharp increase in the prices of solar modules.
Supply constraints could continue until the second half of this year, and the current prices of modules were the best that can be projected for the next six months, or even longer, the two companies said in separate statements.
Earlier this month, a massive explosion was reported at a polysilicon factory in the city of Shihezi in China's Xinjiang region. The plant produces raw materials for polysilicon used in the production of solar modules.
With the latest explosion, speculation is rife that the polysilicon prices will spike, increasing project costs. However, based on the initial statement by Hoshine, the impact of this explosion is likely to have minimal effect on polysilicon prices and supply.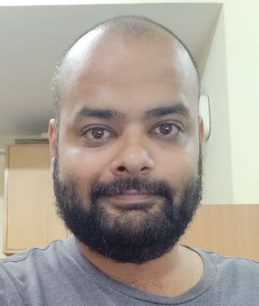 Rahul is a staff reporter at Mercom India. Before entering the world of renewables, Rahul was head of the Gujarat bureau for The Quint. He has also worked for DNA Ahmedabad and Ahmedabad Mirror. Hailing from a banking and finance background, Rahul has also worked for JP Morgan Chase and State Bank of India. More articles from Rahul Nair.