Battery storage systems are critical to effectively integrate increasing solar and wind energy into the grid, given the intermittent nature of renewable energy sources. Energy storage is the ideal solution to manage peak demand, save operational costs, mitigate the risk of curtailment, and increase grid stability and resiliency.
According to Mercom India Research, in India, currently, there are around 65 renewables plus storage projects announced, of which only six have the storage capacity mentioned totaling 136 MWh. About 1.2 GW of renewables plus storage tenders are pending auctions. Solar Energy Corporation of India (SECI) and NTPC have announced 4 GWh of standalone storage projects.
The Ministry of Heavy Industries had recently invited bids to select manufacturers for setting up production capacities for at least 5 GWh of Advanced Chemistry Cells for energy storage under the production linked incentive (PLI) program.
To discuss the growing importance of energy storage and the future potential that the technology offers, Mercom hosted a webinar, 'Energy Storage – Helping Renewables Become Mainstream Baseload Power.' The virtual webinar addressed the role of the energy storage market in India and the rising opportunities for investors. The panelists also discussed the policy and regulatory changes that needed to help India fully capture the potential of energy storage systems.
The panelists were K R Harinarayan, Managing Director, U-Solar Clean Energy; Harendra Tomar, Leader-Business Development, Sungrow; Daiva Prakash, Senior Development Manager, Product Development-New Energy, Amara Raja Group; and Vallisaranya Guruprasad, Head-Pre Bid for LP and Strategic Products, Tata Power. Priya Sanjay, Managing Director, Mercom India, moderated the session.
Battery Cost Hindering Wider Adoption
The panelists agreed that the cost of energy storage systems is the greatest hurdle for adoption among residential, commercial, and industrial (C&I) customers.
Harinarayan said that most customers of energy storage systems were concentrated in the utility-scale sector. According to him, C&I consumers still use diesel generators.
However, he revealed that his company had partnered with an e-commerce firm to install a 500 kW battery energy storage system (BESS) through a purchase power agreement (PPA). He stated that the cost of this project was around ₹13 (~$0.17)  per unit. For C&I customers to consider energy storage systems, the cost should come down, he said.
Talking about Tata Power winning SECI's auction for a 20 MW solar power project with a 50 MWh BESS in Ladakh, Vallisaranya said, "I believe more battery technologies should be explored. Battery with lower production cost and increased recyclability would lead to broader adoption of energy storage systems."
She added that Tata Power was using lithium iron phosphate batteries — after vetting multiple battery options—as they were best suited for Ladakh's altitude and climate.
Harendra Tomar said that battery could be a viable alternative to diesel generator sets, which in India have a combined capacity of ~100 GW.
Government Support Imperative
Daiva Prakash said that the Amara Raja Group welcomed the production-linked incentive program for manufacturing advanced chemistry cells for battery storage.
However, he said that the program had a few clauses that need further clarification, such as 60% local content requirement within three years of inception and penalization for not meeting capacity targets.
Prakash said that the demand for batteries for this quarter was around 3 GW. He predicted that the demand for batteries could grow to 21 GW by 2025 and 100 GW by 2020. The demand could be more owing to the adoption of electric vehicles in India.
According to Harinarayan, incentivizing C&I entities to store energy during the day and use the stored power during peak hours in the evening could be a good move to enable the broader adoption of energy storage systems. Time of day tariffs could play a key role here.
Vallisaranya opined that the government should introduce a framework to support the adoption of energy storage systems like the Jawaharlal Nehru National Solar Mission, which was instituted to promote solar power. Even the 28% GST on batteries was detrimental for wider adoption.
She said that despite the government announcing renewables plus battery tenders of huge capacities, the expected tariff was very low, making them unattractive to developers. "Like how the government has introduced the PLI program for modules, they should introduce another program for domestically manufacturing cells. This could help us reduce the cost of energy storage systems by cutting down on freight charges and import duties."
She also drew on the example of how battery systems began their journey in Europe and other developed markets. "The U.S. and Australia started using energy systems for ancillary services like frequency regulation and reactive power compensation. In contrast, all the tenders issued in India have been for peak shifting. However, as more and more renewable energy penetration happens, the grid will grow weaker. Also, the distribution companies don't have robust scheduling and forecasting of renewable power reflecting their demand; this makes ancillary services all the more important."
Future of Energy Storage Systems
Vallisaranya contended that decentralized megawatt-scale projects would be more beneficial than gigawatt-scale projects, as India did not fully explore energy storage systems. This would also allow the industry to understand how energy storage systems support the grid.
She drew a parallel with the journey of solar power in India. "Even solar started in solar parks as small megawatt-scale modular installations. Energy storage systems should also follow the same path and start with megawatt-scale projects. The government should rethink the announced gigawatt-scale projects as it is hard to execute these massive projects. Finding suppliers for such large capacities of batteries is also tough. It also comes with other problems such as replacements, warranty clauses, recycling, among other issues."
Prakash stated that BESS should achieve price parity with the grid for C&I customers to adopt energy storage systems. He claimed that BESS could currently only replace diesel generators as the cost of both comes to ₹13(~$0.17) -₹14(~$0.19)/kWh.
Replying to Priya Sanjay's question on whether hybrid projects coupled with energy storage systems can fulfill the baseload requirement in the coming years, Prakash said, "The baseload generation support is going to be with thermal energy. Renewables will augment the existing baseload with the help of storage. I don't see them fulling baseload requirements due to their intermittent nature."
Tomar maintained that the government should actively seek ways to overcome the supply chain challenges currently plaguing the industry. The cells for BESS still had to be imported as there was no infrastructure to produce them domestically.
Click Here to view a recording of this webinar.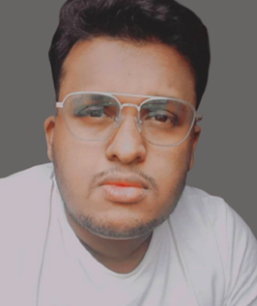 Arjun Joshi is a staff reporter at Mercom India. Before joining Mercom, he worked as a technical writer for enterprise resource software companies based in India and abroad. He holds a bachelor's degree in Journalism, Psychology, and Optional English from Garden City University, Bangalore. More articles from Arjun Joshi.