Indian pharmaceutical major Cipla will be procuring solar from a 20 MWac (30 MWdc) group captive project in Tuljapur, Maharashtra. Spread across 115 acres, the solar project has been commissioned in partnership with AMP Energy India.
According to Cipla, this project is among the largest solar open access projects set up by a private company in the state. The engineering, procurement, and construction (EPC) services for the project is provided by Enrich Energy.
In May 2019, Cipla had acquired a 26% stake in AMP Solar Power System Limited, a wholly-owned subsidiary of AMP Solar Technology and a special purpose vehicle formed to set up the captive solar project.
The project is part of the company's ESG (Environmental, Social, and Governance) program.
The project will support the company's green energy requirements for its manufacturing units at Kurkumbh and Patalganga in Maharashtra. It will also help the company avoid carbon dioxide emissions by as much as 35,000 tonnes of carbon dioxide equivalent (tCO2e) annually over its project life of 25 years.
Cipla plans to achieve carbon and water neutrality, zero waste to landfill, anti-microbial resistance stewardship, and green chemistry by 2025.
The company has added 48 MW of solar energy portfolio through various initiatives such as an on-site rooftop or ground-mounted solar under the RESCO model, a third-party solar open access power purchase agreement, and a group captive solar open access project since 2019.
In August 2018, Cipla successfully implemented a third-party solar open access through a long-term power purchase agreement in Karnataka that helped replace 90% of energy sourcing for its manufacturing units in Virgonagar and Bommasandra with renewable power.
Kedar Upadhye, President, and Global CFO, Cipla, said, "Sustainability is at the core of Cipla's DNA, and this solar power plant is a true reflection of our belief of contributing towards a greener environment. This project is testament to our relentless commitment to using cleaner and renewable sources of energy."
Geena Malhotra, President, and Global Head, Manufacturing Operations, Cipla, commented, "The project aims to reduce our environmental footprint and create a positive social impact. We endeavor to continue growing the share of renewable energy across our sites to contribute to India's agenda of increasing energy generation from non-fossil fuel sources to 40% by 2030."
A group captive model is an arrangement through which a developer sets up a power project for the collective use of multiple industrial or commercial consumers who have 26% equity in the project and must consume 51% of the power produced. Many big businesses are taking to group captive arrangements to comply with their renewable purchase obligations.
In December 2020, Orient Cement, a subsidiary of Indian conglomerate CK Birla Group, had announced that it would acquire a 26% stake in AMPSolar Systems for ₹40.5 million (~$549,244) to set up a 13.5 MW solar project for captive power consumption.
Open access installations in India saw a 56% increase in 2020 from the year before, owing to the increasing interest of corporates buying OA projects under group captive, according to Mercom India Research's newly updated report, Open Access Solar Market in India – Key States (Updated).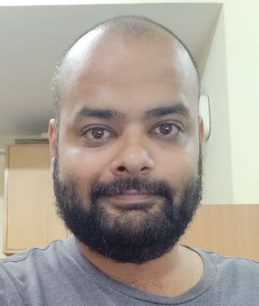 Rahul is a staff reporter at Mercom India. Before entering the world of renewables, Rahul was head of the Gujarat bureau for The Quint. He has also worked for DNA Ahmedabad and Ahmedabad Mirror. Hailing from a banking and finance background, Rahul has also worked for JP Morgan Chase and State Bank of India. More articles from Rahul Nair.