According to the data released by China's National Energy Administration (NEA), the country had nearly 204 GW of installed solar generation capacity by the end of 2019, which included 141.67 GW of utility-scale installations.
Out of the total 32 provinces, autonomous regions and municipalities that fall directly under the central government installed 10 GW each, according to a report by the Asia Europe Clean Energy (Solar) Advisory Co. Ltd. (AECEA)
As per the statistics released by the NEA, China installed a total capacity of 30.1 GW in the calendar year 2019. Large-scale projects accounted for 17.91 GW of installations, and 12.2 GW of installations were through distributed projects.
According to AECEA, 2019 witnessed the transformation of China's solar market from a 100% subsidy-driven market towards a 100% subsidy-free market by 2021, which is the first year of the 14th Five-Year-Plan (2021-2025).
As per the report, the grid connectivity of projects varied among provinces, with Guizhou Province managing to connect more than 85%, whereas Hebei Province managed only 7% of projects.
The hopes among the industry stakeholders were high at the start of this year, and everyone was waiting for the forthcoming 2020 policies. But the outbreak of the COVID-19 disrupted the whole value chain and caused a significant setback to the solar market. Meanwhile, preliminary reports suggest that nearly 4 GW of new capacities were deployed during the period.
The report notes that while the country was grappling with the outbreak of Coronavirus, the export of solar cells increased by nearly 132.7% YoY in January. In February, the cell exports increased by nearly 115.3% YoY. During the same period, the module exports increased by 3% YoY in January and 0.5% YoY in February.
During January, nearly 18 provincial policies were released as ongoing support of the solar industry. In one such move in February, China's Ministry of Finance announced the payment for 11 GW of poverty alleviation projects. These projects were installed between 2016-2019.
As per AECEA, the NEA has allocated a budget of RMB 1 billion (~$140.621 million) for FiT (feed-in-tariff) supported projects. Residential PV is subject to a fixed subsidy of RMB 0.08 (~$0.0112)/kWh, and a total budget of RMB 500 million (~$70.31 million) has been allocated.
In a new development, since the beginning of March, several provincial governments have released their respective solar policies and targets. According to these policies, the developers will have to submit proof stating that 20% of the investment for the project has been secured.
As per the AECEA report, another important aspect of these provincial policies is the fact that the projects are being built in combination with energy storage systems, 5G telecommunications devices, EV charging stations, among other things. This points to a growing trend of ensuring on-site consumption of the generated power. Also, the provincial governments are considering linking local grid capacities to the forthcoming rounds of project biddings.
As per AECEA's assessment, both land availability and local grid capacities are considered the most critical constraints faced by project developers.
Beyond 2020
According to the report, China is planning to implement six 14th Five-Year-Plans for the energy sector, including coal, oil & gas, renewable energy, technological innovation, and institutional reform. This means that there will no longer be separate plans for solar, wind, biomass, and geothermal as in the past.
This latest move means that the NEA will be concentrating on improving the efficiency of renewable energy utilization and transitioning from scale to quality development. 'Less Might be More' is the new mantra to be followed by the Chinese government.  The first glimpse into this new approach was provided earlier this year when NREA requested grid companies to assess to which extent the local grid can accommodate future built PV power plants. Based on this feedback, NEA will determine how many GWs could be possibly supported during 2020.
AECEA expects that in the light of delayed policies and far-reaching impact of the Coronavirus outbreak which is still far from over, the original project deadlines for March 31, June 30, and Dec 31 could be extended by up to one or even two quarters, and nearly 23-31 GW could be installed during the calendar year 2020.
In India, the Ministry of Finance (Department of Expenditure Procurement Policy Division) issued a clarification that Coronavirus will be covered in the force majeure clause (FMC) and should be considered as a case of natural calamity.
In a recent online survey conducted by Mercom India Research, almost 70% of the respondents said their business would be affected by over 15% because of the Coronavirus, while 83% of the survey participants expect solar component supply shortages because of Coronavirus. The Coronavirus pandemic is proving to be the solar industry's biggest challenge this year, and the repercussions are being felt across industries all over the globe. Read Mercom's in-depth report here. Track the latest developments and initiatives taken by the government to fight the economic repercussions of the pandemic in the renewable industry here.
Recently, according to a report published by Solar Energy Industries Association (SEIA) and Wood Mackenzie, the top three solar markets in the world – China, U.S., and India, added nearly 51 GW of solar capacity in 2019. China led the way with 30.1 GW, followed by the U.S. at 13.3 GW, and India maintained its third position with installations totaling 7.3 GW for the year 2019.
In January this year, China's NEA announced that it plans to provide subsidies of RMB 1.5 billion (~$216.1 million) for new solar power projects in the country this year, according to its 'construction plan for photovoltaic power generation projects in 2020.'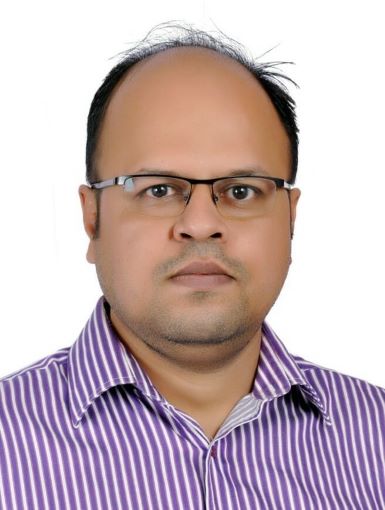 Rakesh Ranjan is a staff reporter at Mercom India. Prior to joining Mercom, he worked in many roles as a business correspondent, assistant editor, senior content writer, and sub-editor with bcfocus.com, CIOReview/Silicon India, Verbinden Communication, and Bangalore Bias. Rakesh holds a Bachelor's degree in English from Indira Gandhi National Open University (IGNOU). More articles from Rakesh Ranjan.