According to the latest data released by the National Energy Administration (NEA), 13.01 GW of solar capacity was installed in China during the first half (1H) of 2021. Installations saw a 12.9% increase compared to the first half of 2020 when China installed 11.52 GW.
The cumulative solar photovoltaic installations reached 268 GW.
According to the NEA, the country's solar power generating capacity soared to around 270 million kW, a year-on-year increase of 23.7%.
Meanwhile, the country installed 7.68 GW of solar capacity in the second quarter (Q2) of FY  2021, a 44% spike compared to the previous quarter, which saw 5.33 GW of installation.
China's solar manufacturing association expects the country to add 65 GW of solar power in 2021, taking the total solar installations upwards of 300 GW by end of the year.
A recent report by Wood Mackenzie has forecasted China to remain the leader in solar installations in Asia and the world and add roughly 619 GW of solar PV capacity over the decade.
The country had installed 48.2 GW of solar capacity in 2020, a 60% YoY increase compared to 30.11 GW in 2019. The solar installations in 2020 were the second-largest ever, only behind the 52.8 GW installed in 2017. State Power Investment Corporation (SPIC), China's largest power utility, led the way with 10.28 GW of new solar installations in 2020. SPIC currently has 29.61 GW of operational solar capacity.
The rooftop solar installations in China stood at 10.1 GW in 2020. The combined capacity addition of solar and wind stood at 119.9 GW, which can push NEA to announce the target of 120 GW of solar and wind capacity installations in 2021.
In February this year, NEA released a draft version of its envisaged national unified renewable energy power consumption targets for the upcoming decade. According to the draft, the non-hydro power consumption share is slated to reach 25.9% of overall power consumption by 2030. The target for 2021 is 12.7%, a YoY increase of around 1.47%.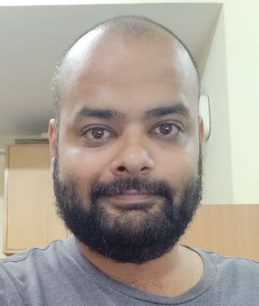 Rahul is a staff reporter at Mercom India. Before entering the world of renewables, Rahul was head of the Gujarat bureau for The Quint. He has also worked for DNA Ahmedabad and Ahmedabad Mirror. Hailing from a banking and finance background, Rahul has also worked for JP Morgan Chase and State Bank of India. More articles from Rahul Nair.