U.K.'s development finance institution and impact investor, CDC Group, has announced a $30 million facility to Tata Cleantech Capital Limited (TCCL) through CDC's directed green lending facility.
This first of its kind facility will enable Tata Cleantech Capital to offer loans to businesses that focus on e-mobility solutions and water and energy efficiency to help mitigate climate change.
Tata Cleantech is a part of the Tata Group in which Tata Capital holds 80.5% of the share and the International Finance Corporation holds 19.5%.
India is the world's fourth-largest emitter of greenhouse gas emissions and is amongst the top ten water consuming countries in the world.
CDC's facility will enhance efforts to avoid greenhouse gas emissions by increasing energy efficiency and through e-mobility solutions. It will also contribute to the achievement of UN Sustainable Development Goals 6 (Clean Water and Sanitation), 7 (Affordable and Clean Energy), 12 (Responsible Consumption and Production), and 13 (Climate Action).
The facility aims to address the financing barrier by directing lending to specific sub-sectors, incentivizing the rapid deployment of capital at scale. It will further demonstrate the bankability of resource efficiency solutions to customers and investors alike, helping catalyze the market's growth.
Srini Nagarajan, Managing Director and Head of Asia at CDC, said: "This pioneering facility is the first of its kind for CDC. Our partnership with TCCL will enhance resource availability and efficiency for people across the country, boosting the CDC's long-term objective of supporting climate-resilient communities and businesses. Looking forward, we are keen to invest more of our long-term capital in target green sectors that will drive India's transition to a net-zero carbon future."
Geoffrey Manley, Director and Head of Energy Access and Efficiency at CDC, said, "We are excited that CDC's innovative directed green lending facility will enable TCCL to provide funds quickly and at scale, to local green businesses that are doing their part in helping India take active steps to combat climate change."
Manish Chourasia, Managing Director, Tata Cleantech Capital, said: "TCCL will help develop the nascent cleantech sectors viz e-mobility, energy efficiency and water efficiency in India through CDC's directed green lending facility. We look forward to deploying the CDC facility to fill in the market gap in the above sectors while pursuing a developmental agenda with sustainability at its core."
CDC has invested in Bengaluru-based Ayana Renewable Power, which was launched in January 2018. It had initially committed to invest $100 million into the company. In December 2020, the CDC announced equity funding of $70 million (~₹5.1 billion) in Ayana.
Tata Cleantech started its business back in 2013. It raised ₹1.8 billion (~$25.62 million) through green bonds from FMO, the Netherlands Development Finance Company, in 2018.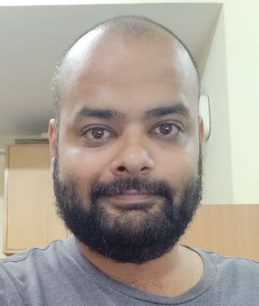 Rahul is a staff reporter at Mercom India. Before entering the world of renewables, Rahul was head of the Gujarat bureau for The Quint. He has also worked for DNA Ahmedabad and Ahmedabad Mirror. Hailing from a banking and finance background, Rahul has also worked for JP Morgan Chase and State Bank of India. More articles from Rahul Nair.