Bounce Infinity, the electric vehicle (EV) manufacturing arm of Bounce announced the launch of electric two-wheelers on the e-commerce marketplace Flipkart. This is a joint effort to offer a seamless purchase experience to customers.
Bounce's Infinity e.1 electric two-wheeler with smart features will be available on Flipkart from July 22. The vehicles will be delivered within 15 days to the customers' doorstep. In the initial phases, customers across New Delhi, Gujarat, Karnataka, Telangana, and Maharashtra can access the product while getting benefits of the state subsidies.
Bounce believes that electric scooter distribution will be an omni-channel play, and e-commerce will play a crucial role in its geographical expansion and bringing customer delight. Bounce aims to democratize EV purchases in India seamlessly and offer a hassle-free purchase and easy transition to affordable, economical, and greener mobility.
Once an order for the Bounce Infinity scooter is placed on Flipkart, the brand-authorized dealer will reach out to the customers within 15 days of booking for RTO registration, insurance, and delivery of the scooter. Customers will also have the option to reach out to Bounce Infinity Customer Experience Team to get real-time tracking updates on the order.
"We are delighted to make our products available on Flipkart as we find synergies in our vision of fulfilling customers' evolving requirements in a seamless manner," said Vivekananda Hallekere, CEO & Co-Founder, of Bounce Infinity.
Through this initiative, Flipkart confirms its commitment to bringing market access for sellers and direct-to-consumer brands through its technology platform, enabling them to reach out to millions of customers across the country.
"This also ties into Flipkart's larger vision of promoting sustainable brands, and the collaboration will set the premise for newer product integrations for the industry in the near future," said Rakesh Krishnan, Senior Director, Electronics, Flipkart.
Earlier, Flipkart had announced joining the Climate Group's electric mobility initiative EV100 with a commitment to support the broader adoption of EVs.
With rising consumer enthusiasm, government incentives, and falling costs, EVs are expected to gear up for a breakthrough year in 2022.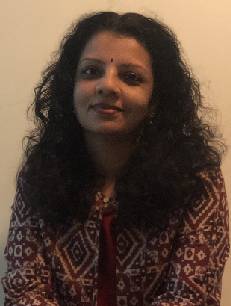 Vijayalakshmi is a staff reporter at MercomIndia.com. She has two decades of experience as an independent journalist and features writer, and her work is featured across various publications and genres such as business, food, and clean energy. More articles from Vijayalakshmi.