Gujarat State Electricity Corporation (GSECL) has invited bids for the engineering, supply, procurement, installation, and commissioning of 100 MW of wind power projects at two sites on a turnkey basis.
The successful bidder will have to take care of the operation and maintenance activities of the projects for 25 years.
The project must be commissioned within 16 months from the letter of intent.
The project's estimated cost is ₹6 billion (~$77.4 million).
The last date to submit the bids online is June 12, 2022. The pre-bid meeting will be held on June 3.
Bidders must submit ₹5 million (~$64,500) as an earnest money deposit. As a performance bank guarantee, the successful bidder will have to pay an amount equivalent to 5% of the contract value within 14 working days of the letter of intent.
The declared annual capacity utilization factor (CUF) should, in no case, be less than 22%, and CUF should remain constant for 25 years.
The bidder should have the name and the offered model of wind electric generator included in the Revised List of Models and Manufacturers (RLMM) published by the National Institute of Wind Energy, Ministry of New & Renewable Energy (MNRE), and the Government of India.
The bidder should have designed, engineered, manufactured, supplied, erected, tested, and commissioned wind power projects of aggregate capacity not less than 30 MW comprising wind electric generators of unit rating of 2,000 kW or above in any one year in the last year five years on the bid closing date.
The bidder should have completed one similar work of value not less than 80 MW, or two similar works, each not less than 50 MW, or three similar works, each not less than 40 MW.
The wind energy generator should have a manufacturing unit for critical components established in India. It should also have repair and service facilities in India.
The quoted model of the wind energy generator should have type certification from an accredited test house such as RISO Denmark, DEWI – Germany, Germanischer LLOYD – Germany, NIWE, or any other agency approved by MNRE.
The cumulative annual financial turnover of the bidder during the last three accounting years must be at least ₹5.4 billion (~$69.66 million).
The contractor will have to pay the owner compensation for any delay in commissioning the project at the rate of 0.5% per week, subject to a maximum of 10% of the contract value of un-commissioned wind energy generators.
The Gujarat Urja Vikas Nigam Limited recently invited bids to purchase power through a competitive bidding process from 500 MW of grid-connected wind power projects (Phase-III) with the greenshoe option for an additional capacity of up to 500 MW.
Earlier, the Gujarat Electricity Regulatory Commission announced the tariff framework for wind power procurement by distribution licensees. The Commission decided that the tariff for all wind projects in the state would be determined through competitive bidding, doing away with the practice of generic tariffs.
Subscribe to Mercom's India Solar Tender Tracker to stay on top of tender activity in real-time.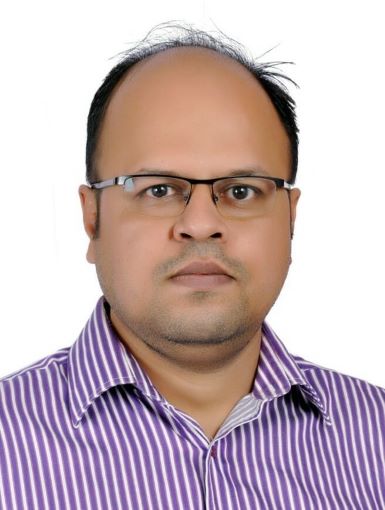 Rakesh Ranjan is a staff reporter at Mercom India. Prior to joining Mercom, he worked in many roles as a business correspondent, assistant editor, senior content writer, and sub-editor with bcfocus.com, CIOReview/Silicon India, Verbinden Communication, and Bangalore Bias. Rakesh holds a Bachelor's degree in English from Indira Gandhi National Open University (IGNOU). More articles from Rakesh Ranjan.