Rajasthan Electronics and Instruments Limited (REIL), a joint venture between the Union government and the Rajasthan government, has invited bids to set up a 100 MW automatic solar module manufacturing line on a turnkey basis.
Installation and commissioning of the line must be completed in seven months from the purchase order date.
The last day to submit the bids is September 26, 2022. Bids will be opened on September 27.
The cost of the bidding documents is ₹2,500 (~$31). Bidders must submit an earnest money deposit of ₹3.63 million (~$45,464) along with the bid. The successful bidder must furnish 3% of the basic value of the purchase order as performance security within 15 days from the date of issue of the purchase order.
The scope of work includes setting up a 100 MW automatic solar module manufacturing line on a turnkey basis, including supply, layout design, installation, commissioning, integration, equipment testing, warranty, BIS certification, and hands-on training for running and maintenance of the line.
The line will have to produce cells of 156.75 × 156.75 mm or 158.75 × 158.75 mm with an output of 5.67W. It must produce 900 modules per day and 270,000 modules annually. It must have an uptime of 91%, a yield of 99.7%, and must run for 22.5 hours each day for 300 days a year.
The successful bidder must run the line after installation and commissioning for a minimum of one month as a trial run of the line to produce a minimum of 5 MW of modules. A set of modules produced will be sent to Indian laboratories authorized by the Ministry of New and Renewable energy (MNRE) for BIS certification.
The breakage of solar cells must be less than 0.3% over all the line. Modules manufactured by the line must qualify for the BIS design and safety qualification certificate for up to 545Wp.
If the delivery is delayed, liquidated damages will be levied at 0.50% of the total purchase order value per week or part thereof, subject to a maximum of 5% of the total purchase order value.
Bidders must have supplied, installed, and commissioned an automatic module manufacturing line with a minimum capacity of 80 MW, two automatic lines with a minimum capacity of 50 MW, or three automatic lines with a minimum capacity of 40 MW in the last five years.
Bidders must have a minimum average annual turnover of ₹60 million (~$751,479) in the last three financial years ending March 31, 2022. The net worth of the bidders must be positive as per the latest audited annual report.
Earlier this month, REIL invited bids to procure 1,000 solar modules with a wattage output of at least 330W made from 72 monocrystalline, polycrystalline, or multicrystalline silicon solar cells.
Subscribe to Mercom's India Solar Tender Tracker to stay on top of tender activity in real-time.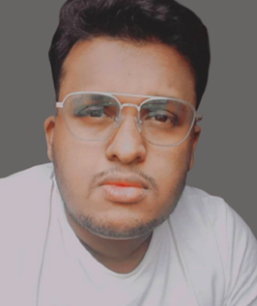 Arjun Joshi is a staff reporter at Mercom India. Before joining Mercom, he worked as a technical writer for enterprise resource software companies based in India and abroad. He holds a bachelor's degree in Journalism, Psychology, and Optional English from Garden City University, Bangalore. More articles from Arjun Joshi.