Kerala State Electricity Board (KSEB) has invited bids for the design, survey, supply, installation, testing, and commissioning of a 6 MW grid-connected solar power project and its remote monitoring system in the Palakkad district of Kerala under the Pradhan Mantri Kisan Urja Suraksha evam Utthan Mahabhiyan (PM-KUSUM) program.
The project will be used to solarize various 11 kV feeders of associated 33/11kV substations in Vannamada under Component C of the KUSUM program.
The project will be developed under the renewable energy service company (RESCO) model. The successful bidder will also have to take care of the operation and maintenance activities of the project for 25 years.
The last date to submit the bids is June 22, 2022. Bids will be opened on June 25.
Under Component C, the government aims to solarize 1.5 million grid-connected agriculture pumps of individual pump capacity up to 7.5 HP.
Bidders will have to submit ₹500,000 (~$6,445) as an earnest money deposit. The successful bidder will have to furnish ₹3 million (~$38,670) as a performance bank guarantee (PBG) within 30 days from the letter of award.
The project must be commissioned within nine months from signing the power purchase agreement.
The developer will get central financial assistance (CFA) of 30% of the cost of installing the solar power project, i.e., ₹10.5 million (~$135,345)/MW.
KSEB will provide land to the solar power generator for 25 years.
It will be mandatory to use indigenously manufactured solar panels with indigenous solar cells and modules. The metering and grid connectivity of the project would be the generator's responsibility.
The bidder should have experience executing supply, installation, and commissioning of grid-connected solar power projects with a cumulative capacity of 2 MW with a minimum capacity of 100 kW or more during the last five years with any government or private organization in India.
The bidder should have a positive net worth for each of the last three financial years. The bidder must have a minimum average annual turnover of ₹100 million during any three best years of the last five financial years.
The solar power generator should generate minimum energy within the permissible lower limit of capacity utilization factor (CUF) declared by the generator, which should not be less than 15% over a year.
Under the recently amended MNRE guidelines, developers under the RESCO model will no longer need to submit a PBG to secure CFA for projects under Component C of the PM-KUSUM Program.
According to a senior official Mercom India spoke to, the KSEB will provide further clarifications for the PBG on this tender, in their upcoming online pre-bid meeting scheduled on June 10, 2022.
In March this year, the Kerala State Electricity Regulatory Commission ordered that KSEB could begin the preliminary work to set up a 6 MW solar project at Kerala Water Authority's land in Moongilmada, Palakkad, under the RESCO model.
Earlier, KSEB had issued an engineering, procurement, and construction tender for grid-connected solar projects with a total capacity of 5,995 kW. The projects will be installed on buildings and land owned by KSEB across 63 locations under the feeder level solarization under component-C of the KUSUM program.
According to Mercom's India Solar Tender Tracker, KSEB has so far floated tenders for 51.5 MW of solar projects under the KUSUM program.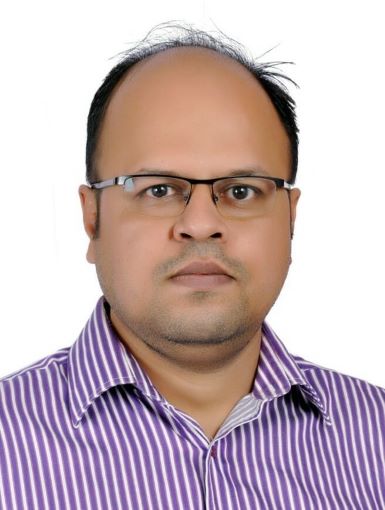 Rakesh Ranjan is a staff reporter at Mercom India. Prior to joining Mercom, he worked in many roles as a business correspondent, assistant editor, senior content writer, and sub-editor with bcfocus.com, CIOReview/Silicon India, Verbinden Communication, and Bangalore Bias. Rakesh holds a Bachelor's degree in English from Indira Gandhi National Open University (IGNOU). More articles from Rakesh Ranjan.