Indira Gandhi Center for Atomic Research (IGCAR) has invited bids to install and commission 2.1 MW of grid-connected rooftop solar systems (without battery bank) in Kalpakkam, Tamil Nadu.
The scope of work covers the design, manufacture, testing at manufacturer's works, packing, transportation, supply, safe delivery at site, unloading, handling and storage at site, installation, testing, and commissioning of 2.1 plus MW grid-connected rooftop solar systems.
The project must be completed within eight months from the order.
The last date to submit the bids is September 29, 2022. Bids will be opened the following day.
Bidders will have to submit ₹1.072 million (~$13,417) as an earnest money deposit. Each year the contractor will be required to deposit an amount equal to 3% of the tendered value of the contract as an irrevocable performance guarantee.
Bidders should be manufacturers or authorized partners of the original equipment manufacturer (OEM) of the monocrystalline passivated emitter and rear contact (mono PERC) solar modules in India.
Bidders must have designed, manufactured, tested, supplied, erected, and commissioned at least one grid-connected solar power project (off-grid or grid-connected) of a minimum capacity of 2.1 MW, which should be in successful operation on the bid opening date.
The contractor should guarantee the performance ratio of the project at a minimum of 75%.
The solar modules will be installed on 31 supporting structures for parking two- and four-wheeler vehicles. Solar modules mounted on the structure will also serve as shelter for parked vehicles.
Solar modules with a minimum capacity of 530 W will be mounted on structures covering the effective area.
The minimum peak capacity of each mono PERC crystalline solar module should be 530 W. The successful bidder can also choose higher wattage panels. The minimum efficiency of each solar module should be 20% at standard test conditions. The modules should perform satisfactorily in humidity up to 85% with temperatures between -10ºC and + 85ºC.
The rated peak power of any solar module should have a maximum positive tolerance of +3% and zero negative tolerance with reference to the declared value of peak power produced per module.
Last September, the Directorate of Purchase and Stores, Department of Atomic Energy invited bids to supply, install, commission, and maintain a 1.73 MW grid-connected (without battery bank) solar project at the IGCAR facility in Kalpakkam.
Earlier, the Department of Atomic Energy (DAE), India, issued a tender for the operation and maintenance of a 12 MW solar project at a heavy water plant in Manuguru, Telangana.
Subscribe to Mercom's India Solar Tender Tracker for timely updates on all solar tenders issued by various agencies in India.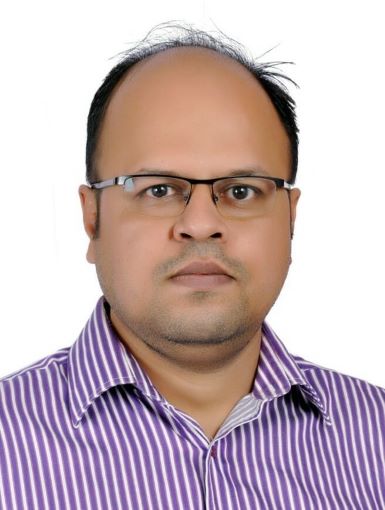 Rakesh Ranjan is a staff reporter at Mercom India. Prior to joining Mercom, he worked in many roles as a business correspondent, assistant editor, senior content writer, and sub-editor with bcfocus.com, CIOReview/Silicon India, Verbinden Communication, and Bangalore Bias. Rakesh holds a Bachelor's degree in English from Indira Gandhi National Open University (IGNOU). More articles from Rakesh Ranjan.