Bharat Heavy Electricals Limited (BHEL) has invited bids for the supply of 650,000 kg of galvanized steel structures for 9 MW of solar projects across India.
The solar projects that would probably be developed are located at Udangudi (Tamil Nadu) – 750 kW, Yadadri (Telangana) 2.5 MW, Jawaharpur (UP) – 4 MW, and Panki (UP) – 1.75 MW. The projects are to be developed under the 2022-24 Framework Agreement.
The last date to submit the bids is June 4, 2022. Bids will be opened on the same day.
BHEL has stated that the successful bidder must procure all raw materials from Tata Steel, SAIL, Essar Steel, JSW Steel, Rashtriya Ispat Nigam, and Jindal Steel and Power.
All the components should be hot-dip galvanized as per IS:4759 or IS: 2629 certifications, and the thickness of the zinc coating should be a minimum of 610 gm/square meter equalling a minimum of 85 microns.
The thickness of the sections should vary from 1.6 mm to 3.2 mm, and the delivery of the structures should be made within ten weeks (including inspection) or two weeks after dispatch clearance from BHEL, whichever is earlier.
The selected bidder must also provide a warranty on the supplied products for 24 months from the date of supply or 18 months from commissioning, whichever is earlier.
The supply of the products should conform to the dimensions indicated in the drawings and quality plan.
After finalizing this tender, BHEL shall enter into a Framework Agreement with successful bidders. The framework agreement will be valid for the quantity mentioned in the notice inviting tender for two years. BHEL will place a purchase order in line with the Framework Agreement and as per BHEL's requirement.
To participate in the bidding process, the bidder should have supplied 200 metric tons (MT) of similar items like galvanized steel structures, trays, lattice, or module mounting structures during the last year, or 400 MT in the last two financial years.
The bidder should have a minimum monthly manufacturing capacity of 40 MW of galvanized steel structures.
The bidder should have an in-house hot-dip galvanizing facility suitable for up to 6 m jobs or tie-up with a third party for galvanizing up to 6 m jobs. The bidder should be ISO 9001 compatible organization with valid certificates.
The average annual turnover of the bidder should be at least ₹20 million (~$257,800) during the last three financial years. Also, the bidder's net worth should be positive during the last three financial years.
The bidder should have supplied directly or through the main contractor or should be a registered supplier to BHEL, NTPC, NHPC, state electricity boards, Power Grid Corporation of India, BSNL, Indian Railways, or any government-owned infrastructure construction company.
Recently, BHEL issued a notice inviting tender for the design, supply, installation, and commissioning of the balance of systems (BoS) for a 5 MW grid-connected solar power project at BHEL-Bhopal, Madhya Pradesh.
Earlier, BHEL had issued a tender for the supply of 145.54 MT of module mounting structures for its 5 MW solar project in Bhopal.
Subscribe to Mercom's India Solar Tender Tracker to stay on top of tender activity in real-time.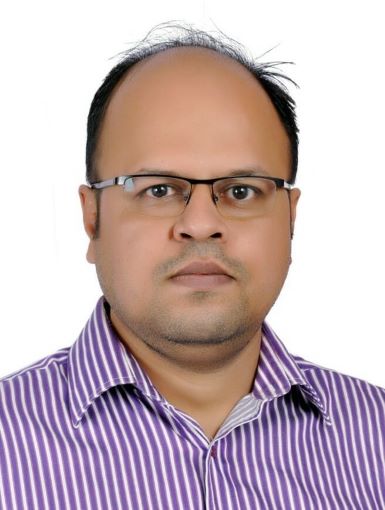 Rakesh Ranjan is a staff reporter at Mercom India. Prior to joining Mercom, he worked in many roles as a business correspondent, assistant editor, senior content writer, and sub-editor with bcfocus.com, CIOReview/Silicon India, Verbinden Communication, and Bangalore Bias. Rakesh holds a Bachelor's degree in English from Indira Gandhi National Open University (IGNOU). More articles from Rakesh Ranjan.