Bharat Heavy Electricals Limited (BHEL) has commissioned the 25 MW floating solar photovoltaic (PV) project at NTPC's site in Simhadri, Andhra Pradesh.
BHEL claims it has designed a complex module array to meet the unique requirement of anchoring the support structures without touching the reservoir floor or the bund structure. This design can withstand winds of up to 180 km/hr. All the platform structures and other equipment have been made corrosion-resistant due to their proximity to the coast.
In addition to saving valuable land resources, the project will also reduce evaporation by providing shade to the covered area. BHEL claims that the project will have a higher yield than conventional ground-mounted projects due to the cooling effect from the waterbody.
BHEL's scope of work included the design and engineering, procurement, and construction (EPC) of the solar project. It was executed by the recently formed Solar Business Division.
BHEL is a major EPC player in the solar industry in India, with an overall EPC portfolio of more than 1.2 GW. The company maintains that its portfolio of floating solar projects is the largest in the country, with more than 45 MW commissioned and around 107 MW under execution.
BHEL had bagged the order for setting up the 25 MW floating solar project in July 2019 from NTPC for ₹1 billion (~$ 14.57 million).
In August this year, BHEL invited bids for the operation and maintenance of the floating solar project for 36 months. The scope of work covered the floating solar array on the reservoir, central control room, inverter platform cum transformer yards, and 33 kV power cables laid from the inverter stations along the reservoir.
BHEL is also installing a 22 MW floating solar project for NTPC at Rajiv Gandhi Combined Cycle Power Project at Kayamkulam in Kerala. It is also setting up a 100 MW floating solar project for NTPC at Ramagundam in the Peddapeli District of Telangana.
According to a study by scientists from Lancaster University and the University of Stirling, floating solar arrays can cool water temperatures by shading the water from the sun. At scale, this could help to mitigate harmful effects caused by global warming, such as blooms of toxic blue-green algae and increased water evaporation, which could threaten water supply in some regions.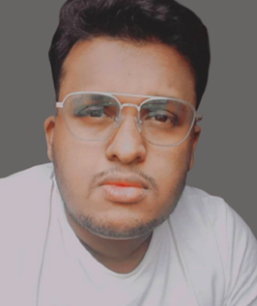 Arjun Joshi is a staff reporter at Mercom India. Before joining Mercom, he worked as a technical writer for enterprise resource software companies based in India and abroad. He holds a bachelor's degree in Journalism, Psychology, and Optional English from Garden City University, Bangalore. More articles from Arjun Joshi.