Novergy Energy Solutions was adjudged the winner in the 'Best Residential Solar Project' category during the recent Mercom India Solar Summit 2021.
Novergy Energy won the award for employing a unique rooftop solar system on a multi-story residential apartment.  The company set up a solar photovoltaic system on the balcony roof of a penthouse using Building-Integrated Photovoltaic (BIPV) modules in Udaipur, Rajasthan.
There were seven award categories in the Mercom India Solar Awards 2021, and winners were chosen based on project innovation, challenges overcome, uniqueness, and impact on the community, economy, and the environment.
The Novergy team fabricated an elevated structure to install the BIPV modules. The structure can withstand heavy winds and allows the client to use the area below the installation. The glass pergola is completely waterproof so that people below it are sheltered from the rain.
Anand Damani, Director of Novergy Energy, received the award.
He said, "One of the biggest challenges in residential rooftop solar installations is space constraints and aesthetics. Using BIPV, we can make multiple uses of the same space and meet all the requirements of the client."
Image credit: Novergy Energy Solutions
The Novergy's client had a penthouse flat in a multi-story apartment. The client wanted to install rooftop solar to reduce electricity expenses. But the building's terrace was considered a common area, and the apartment's welfare association barred the client from using the terrace for the rooftop installation.
Incidentally, the client had an open balcony area attached to the flat. The Novergy team proposed a balcony roof using solar BIPV technology, which allows the client to use the area below and at the same time save energy using solar.
Image credit: Novergy Energy Solutions
The Solar BIPV modules also block the harsh sunlight, helping the family use the balcony space even during the daytime.
With this project, Novergy helped the client:
Create a sitting area on their balcony
Protect balcony from rain and direct sunlight
Utilize the area to generate power and reduce their electricity bill
Novergy used its own modules and inverters in the project.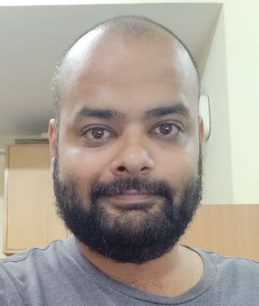 Rahul is a staff reporter at Mercom India. Before entering the world of renewables, Rahul was head of the Gujarat bureau for The Quint. He has also worked for DNA Ahmedabad and Ahmedabad Mirror. Hailing from a banking and finance background, Rahul has also worked for JP Morgan Chase and State Bank of India. More articles from Rahul Nair.